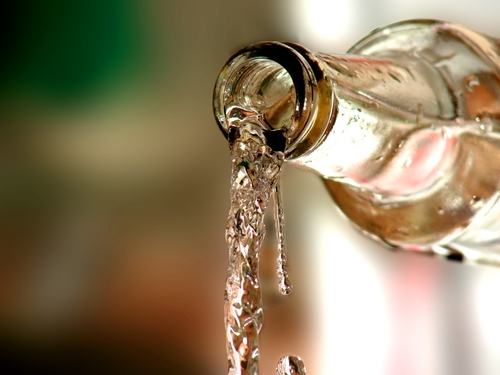 This week we're talking about getting organized by taking care of yourself, and one of the best ways to take care of yourself is to ensure that you stay hydrated.
You probably learned in Science class that our bodies are approximately 75% water, but did you know that your brain is 85% water? Brain "fog" and memory loss can occur very quickly when our brains are dehydrated.
Not only does your brain need water, but water is also used in every bodily process from cell reproduction to respiration. You must constantly replace the water your body loses through normal bodily functions or you will become chronically dehydrated, and chronic dehydration can cause a multitude of health problems including dry skin, kidney problems and even blood pressure issues.
Feeling motivated? Here are five easy ways to drink more water:
Make it Fun
Who says cocktail glasses have to be for alcohol? Serve yourself a glass of water in a crystal goblet with a beautiful garnish. Purchase a cute stainless steel or BPA water bottle to take with you when you run errands.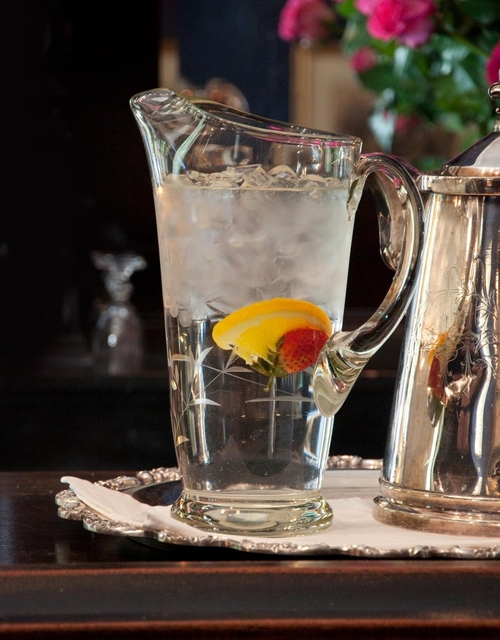 Make it Convenient
Keep bottles half-filled with water in the freezer. When it's time to go, add water to the other half of the bottle and your water will stay cold for hours. You can also keep a pitcher of water in the refrigerator for easy access.
Make it a Challenge
Place a gallon jug in the refrigerator and challenge yourself to drink it by the end of the day or add a chart to your planner and write a check mark for each glass you drink.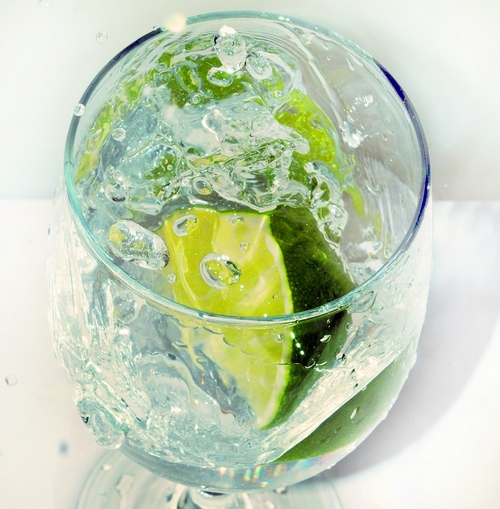 Make it Tasty
Add fruit flavors to your water. Many people use lemon, but I actually prefer lime. You can even make your own herb infused water.
Make it Routine
Connect your water drinking to other routine activities: a glass when you get up, a glass when you take your morning break, a glass before lunch, a glass after work, etc. You'll drink six to eight glasses without any effort. Or set your phone alarm to remind you to drink a glass of water every hour.
Make it Personal
(I guess this should be called "Six Easy Ways to Drink More Water.") Don't simply drink water because you're supposed to. Decide that you want to drink more water in order to take better care of yourself. After all, you are the only one who can make that decision.
How do you stay hydrated? Share your ideas in the comments. 🙂
Note:  This post should not be construed as medical advice. I am simply sharing some personal ways I have been able to increase my water intake. You should seek the advice of a qualified medical professional if your circumstances require it.
You May Also Enjoy: