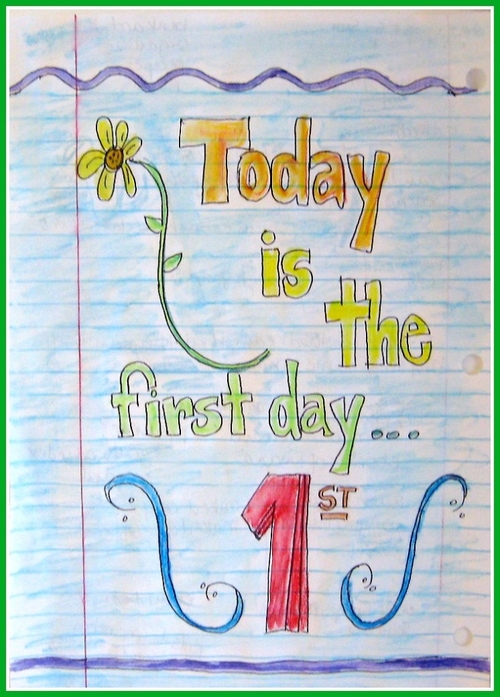 If you saw my post here then you know that I was inspired by Joanne Sharpe's New Year's Resolution to start doing some "artwork" (and I use the term VERY loosely) in my morning journal time.
I thought this was an appropriate quote to start with: "Today is the first day of the rest of your life." It's the first day of my branching out into new areas of creativity.
Although I have a long way to go artistically, I enjoyed expanding my journaling "repertoire". I am also expanding my courage by sharing it with you, but I want to encourage you to try new things, especially creative outlets even if you don't think you will be good at it.  Trying is what counts.
And remember: Enjoy Life!