We're talking this week about Getting Organized by taking better care of ourselves. I really enjoyed this article by Angela because she focuses on making changes slowly, and that is really the only way to bring lasting change. Enjoy!
Baby Steps to a Healthy Lifestyle
Guest Post by Angela Sage 
Living a completely healthy lifestyle can be an overwhelming prospect for many of us. In the past when I thought about "healthy" I had a vision of  twigs and granola–not too appetizing. I wanted some great recipes and ideas to get started, minus the twigs.
Changing everything you do and eat seems so daunting. I remember just crying at the prospect. I think that was because I tried to alter everything at once, almost like transforming to a different culture overnight. That's when I realized – if we just change a bit at a time then we can make better health choices.
When I started out it really wasn't about changing my lifestyle but helping my husband heal from cancer. What I found along the way was that it DID change our lifestyle. It wasn't the initial goal, but a result of what we did.
After 3 months of eating gluten-free, sugar-free and organic foods our entire family was transformed. I couldn't believe the results of weight loss (without dieting), medicine eliminations and overall immune system boosts. In other words we started out to help my husband get healthy by eating great food, but ended up with other great benefits for all of us along the way.
You have probably thought about getting your family on the right track to overall health, but just where do you start?
Here are some simple steps to begin this New Year without being weighed down by lots of rules or food measuring (thank goodness)!
Discover Your "Why"
The Bible says that "Without a vision, the people perish (or wander around aimlessly)". I think that's true with most things in life. If you don't have a plan, how do you know where you're going?
When we started our first business we had to write out a business plan. It helped us to understand what we were doing, how we would do it and WHY we were undertaking the cause.
Your health is SO important.  Spend a few minutes to figure out the WHY part. Be honest with yourself. There is no right or wrong answer. You just need to be sure of what the point of change is:
To feel better overall, physically and mentally
To help your family to live a longer, better life
To fight a disease or illness
Understand WHAT You Want
Sometimes I feel I still don't have this down because it can change with just living life. I've learned that I need to be flexible, because sometimes the greatest plans go astray.
When we first started to homeschool I had a set plan and we were GOING to follow it. After about 5 months I recognized that some ideas just weren't effective. So we sat down and talked about what was working and what wasn't. After tweaking a few things I was surprised at how much more we all enjoyed the classes and how much better my children were learning.
Take the time to write out what you plan to do, but don't be afraid to change a bit if the need arises or just isn't working.  These are some of the steps that we took. You may use one or all – don't stress yourself out. It's about WHAT you want for your family:
Discover what foods are good for your family. Are you going to cut out sugar, glutens or neither? Maybe use only organics or natural products – real food. There is much information available, and some of it is conflicting. You should do your own research and decide what you want for your family.
Clean out the pantry. We chose to do a full pantry clean out, but you may want to use more moderation and eliminate certain foods over time.
Decide what works for your family. How does my WHY work into my life?  Can I cook for 2 nights a week but not the others?  Then can I prep for the other nights or just keep it really simple with soups, salads or crock-pot type meals.
Decide HOW You Want to Make Changes
I can't overstate how much I dislike diets. There are so many out there but they just never worked – long term – for me. It was always like getting ready for a vacation. I would work hard, save up the money (lose the weight) then splurge on the vacation once I was there. I couldn't keep it up long term so I would give up.
When I stumbled across the concept that it wasn't about a diet, but just making good choices to take care of my body there was a load lifted off my shoulders.  A doctor told me that  if you eat well, then your body weight will naturally go to where it needs to be. So our family tries to have a balance in our diet,  fitness and rest time.
Some resources to check out are WestonAPrice.org and Nourishing Traditions: The Cookbook that Challenges Politically Correct Nutrition and the Diet Dictocrats. Our family eats as much as we want whenever we are hungry, but because we are eating healthy foods we don't gain weight.
If you're not hungry – don't eat, but if you are hungry eat the right foods until you are full. What a great feeling to be happy and satisfied instead of guilty and frustrated.
However you choose to change, be willing to do it day in and day out. It's not a mini-vacation that you take from how you eat or workout. It's a lifestyle of choice and freedom.
Your body is a fantastic working machine that was created for an extraordinary purpose. Make the most of the potential that you have by keeping your body in good service. It can take you many places when it's in excellent condition. You can do this – just take baby steps and then you'll be up and walking (or running) in no time at all!
_____________________________________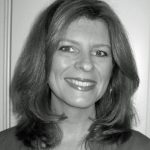 This article was written by Angela Sage. Angela is a business owner, homeschool mom and totally passionate about her family, health and God. Her goal is to help others see how important what they eat is to their health and living an amazing life.