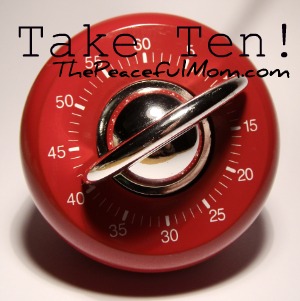 Take TenTM-Improve your life ten minutes at a time!
The key to success whether you are trying to lose weight, break a bad habit or save money on your grocery bill is to consistently apply small changes over time.

p. 27  Save More, Clip Less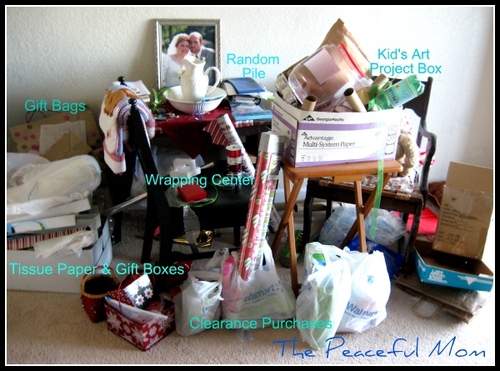 Last week I showed you the embarrassing clutter pile in my bedroom which resulted from my spending time on other priorities during December. I knew I had to get this under control because just looking at that mess made me tired.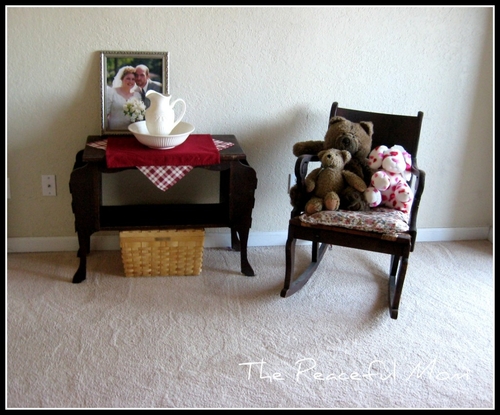 I showed you my midweek progress here, and I am happy to say that I completed the project today!
I had planned on continuing to spend 10 minutes a day working on the project on Thursday and Friday, but I ended up being busy with other things. It took me 20 minutes this morning to put everything in it's permanent home, dust and vacuum.
It feels so much better and I can assure you that if I had not made a definite plan to focus on that area for ten minutes a day this week, it would still be a mess today.
This week I'll be spending ten minutes a day reorganizing my planning binder (you can watch my Brain in a Binder video here and find FREE printable forms here). I will be going through each section and removing items that need to be removed and updating information. All of the information in the Financial section from 2011 will go in my 2011 tax file folder in preparation for our tax return.
Would you like to join me in a ten minute a day project this week?
Choose an area you want to change or a project you have procrastinated on starting.  When you decide what your Take TenTM project will be, you can leave a comment on this post to let us know what you're planning–the more the merrier!
You May Also Like: