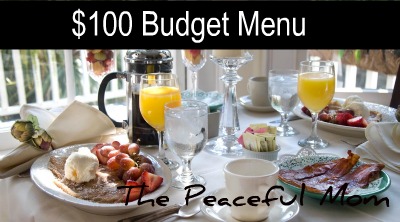 Here's our $100 Budget Weekly Menu (for six people including three teens).  Print your own customizable menu planner form here. See my shopping for this week here.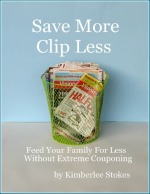 If you'd like to know more about how I feed my family for less without couponing, click here for my FREE E-Book: Save More, Clip Less.
*Food purchased in previous weeks in the $100 Budget and in the pantry, fridge or freezer. Click the orange links for recipes!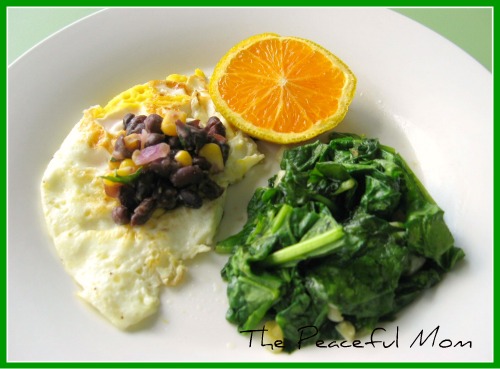 BREAKFAST
Fried Egg with Sauteed Spinach
Cereal* with milk x2
Oatmeal* with raisins* x2
Cheese toast, applesauce*
Bagels, cream cheese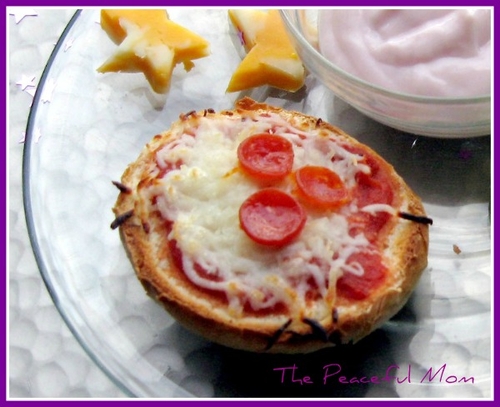 LUNCH
Pizza Bagels (sauce & bagels previously purchased)
Soup*, grilled cheese sandwiches
Nachos, green pepper slices*
Banana Berry Smoothie*, popcorn*
Quesadillas *, refried beans*
Turkey sandwich, pickles*
DINNER
Easy Potato Soup, Parmesan Garlic Toast
London Broil, mashed potatoes, green beans
Spicy Black Beans and Rice
BBQ Chicken Nachos, avocado slices
Rotini with marinara sauce*, steamed broccoli and cauliflower
Baked potatoes with bacon, broccoli and cheese (watch my Best Baked Potatoes video here)

Chicken Enchiladas, steamed green beans
You May Also Enjoy: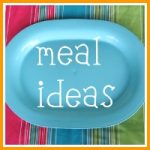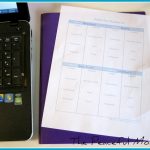 For more menu ideas, check out OrgJunkie Menu Plan Mondays.