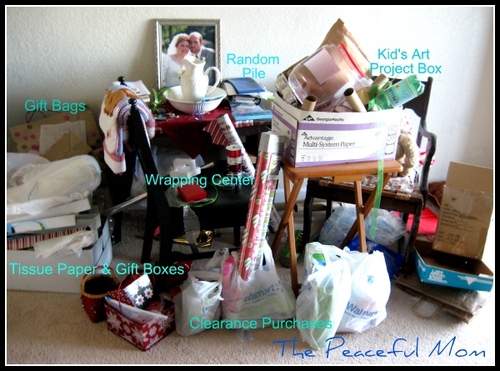 Take TenTM  Update-If you saw my post here then you know that this was my ten minute a day project this week–the clutter pile in my bedroom.
I am happy to report that I have made some progress.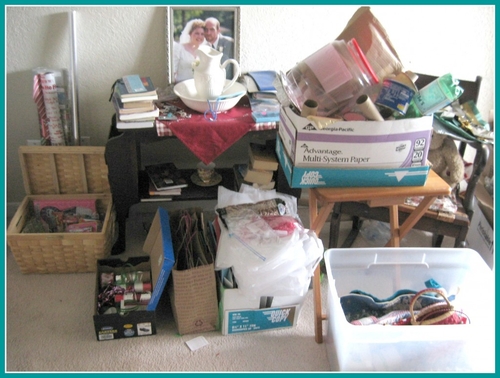 It may not look a lot better to you, but I at least have sorted everything into containers of "like" items. The clearance gift items are in the basket on the left. The shoe box on the left front of the  photo holds all of the ribbon. The plastic bin on the front right of the photo holds all of the Christmas decorations like stockings, the Christmas CDs and DVDs, and some gift baskets we didn't use this year.
I'll post another update soon.