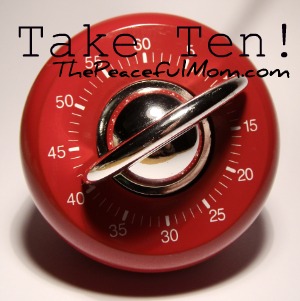 Take TenTM-Improve your life ten minutes at a time! This week I'm dealing with the Christmas Aftermath.
"The key to success whether you are trying to lose weight, break a bad habit or save money on your grocery bill is to consistently apply small changes over time."

p. 27  Save More, Clip Less
Every week I choose one project to focus on and I try to spend ten minutes a day working on it. I usually choose the "squeaky wheel"– the project that I have neglected and which is currently screaming for attention.
This week my Take TenTM  project will be this: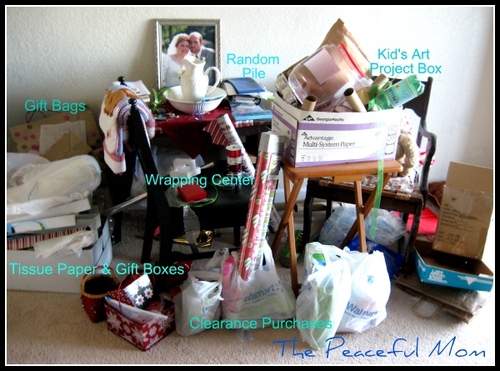 We had a very busy December and my bedroom became the dumping ground for all things Christmas. Sadly, cleaning the mess up was just not a priority. I started to clean up before I took the photo, but I decided to let you see the reality of the mess.
Honestly it's a bit overwhelming to look at, but by choosing to work only ten minutes a day I will actually start on it!
Would you like to join me in a ten minute a day project this week?
Your bedroom probably doesn't look like mine, but you may have another area of your life that is screaming for attention. Choose one area you want to change or a project you have procrastinated on starting.
When you decide what your Take TenTM project will be, you can leave a comment on this post to let us know what you're planning–the more the merrier! 🙂
You May Also Like: