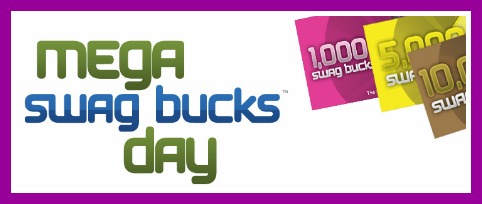 Have you signed up for Swag Bucks yet? 
If you're already a Swag Bucks fan, you know that Swag Bucks gives out higher denominations on Friday so you can earn prizes faster!
If you're not familiar with Swag Bucks, it's a search engine that you use like Google only you earn points or "Swag Bucks" for searching. You can then use those Swag Bucks to purchase things like Amazon and Starbucks gift cards!
Even better: Now through December 31st you can earn 100 Swag Bucks for signing up for a new account! Just enter the code: HOLIDAYSWAG during registration to get your points!
If you have any problems with this code please contact Swagbucks Support.