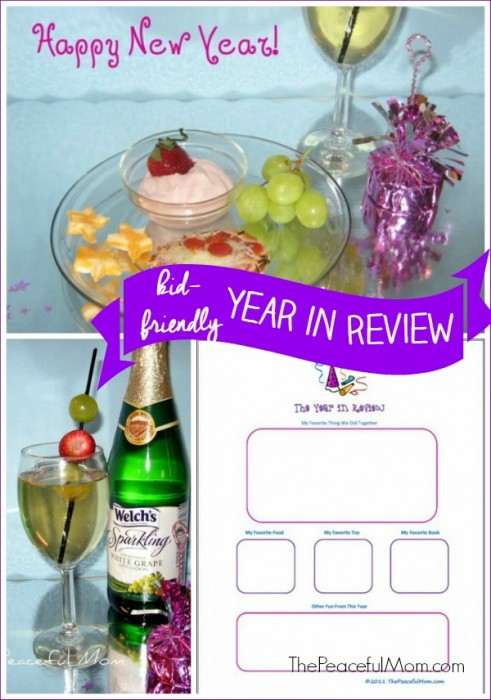 The New Year is almost here so I thought I would share some kid-friendly New Year's Eve ideas.
FOOD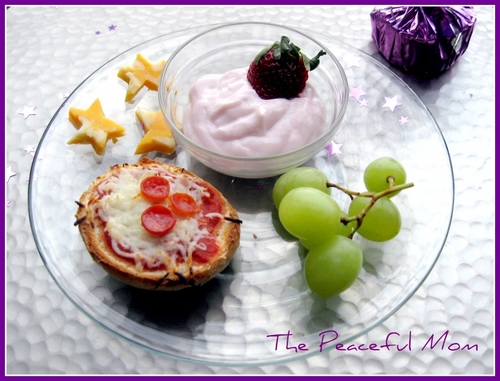 Make kid friendly appetizers like mini pizza bagels, fresh fruit with yogurt dip, and cheese slices cut with tiny cookie cutters.
DRINKS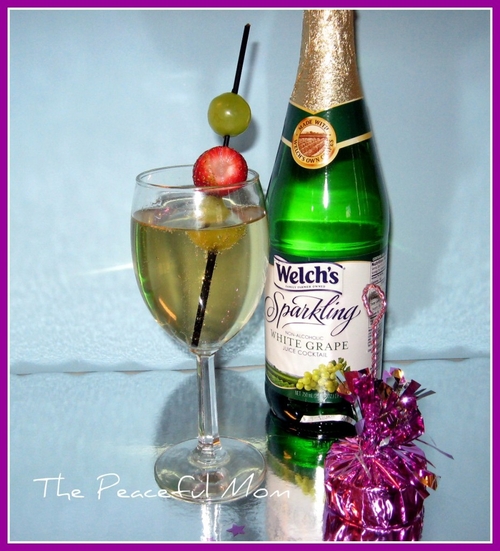 Serve sparkling grape juice in wine or champagne glasses. Place fruit on a coffee stirrer for a fun decoration.
(You can even add a little banner to the stirrer with the year on it.)
FUN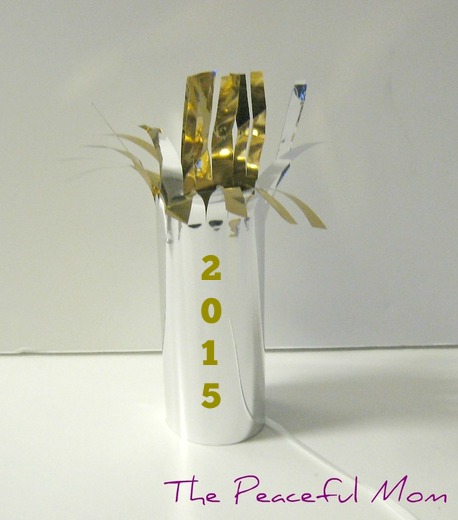 DIY Confetti Poppers
(Click here for instructions.)
Let your kids "pop" these confetti poppers at midnight. (Be prepared to sweep. 🙂 )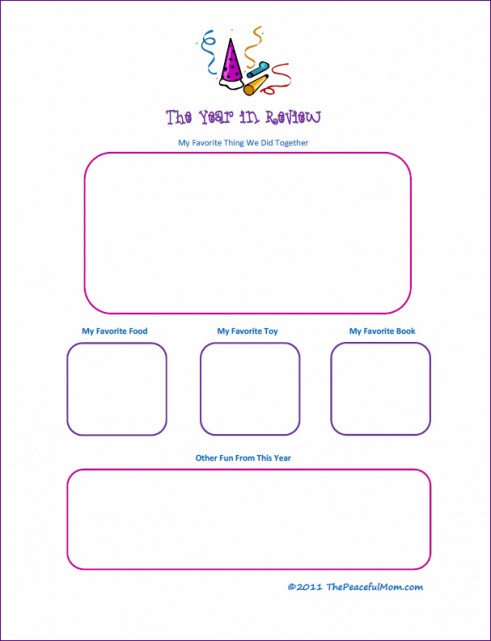 Have your children fill out this fun printable (click photo to print). Younger children can draw pictures, older children can draw and/or write about their memories and favorites for this year.
How do you celebrate New Year's in a family friendly way?
Share your ideas and traditions in the comments. 🙂

You May Also Enjoy: