Along with putting away the decorations, I like to take the few days after Christmas to get organized so I can enjoy a Stress Free Christmas next year!
After Christmas Organization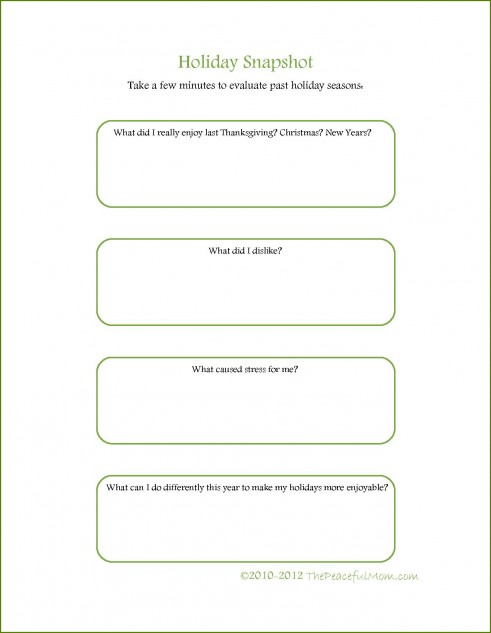 Complete My Holiday Snapshot
The first thing that I do is fill out The Peaceful Mom Holiday Snapshot from The Peaceful Mom Happy Holidays Planner.
While everything is still fresh on my mind, I write down what I enjoyed about this Thanksgiving/Christmas season and what I didn't. I write down anything that was particularly stressful and how I can improve that problem for next year. I also ask my family for their input.
This has been SO helpful in creating a stress-free holiday season that's enjoyable for the entire family!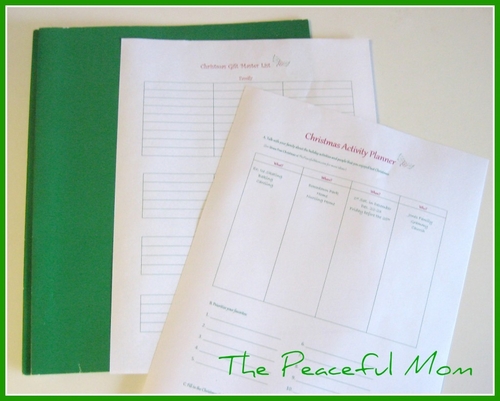 Prep My Christmas Folder
If you watched my Stress Free Christmas Video Series (click here to view) you know that I like to use a folder to stay organized during the holidays. The folder is used for the current's years items such as the children's wish lists, my master gift list (from the Happy Holidays Planner), address list for Christmas cards, Christmas stamps, receipts, etc.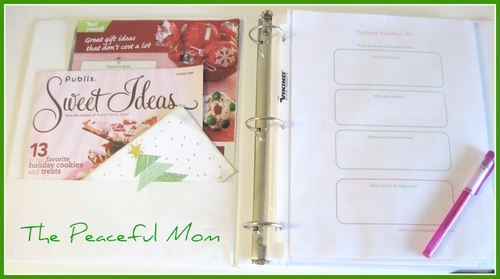 Update My Holiday Planning Binder
During the week after Christmas I remove the children's wish lists and anything else particular to this year (such as receipts) and move them to my Holiday Planning Binder. I leave the Master Gift List and address list in the folder for next year.
I also take a look through the binder and remove anything that's no longer relevant.
(Note: I noticed that most of the best photo developing deals were in the month of November. This next year I plan to have our family photo taken the first week of November so I can be ready for the deals!)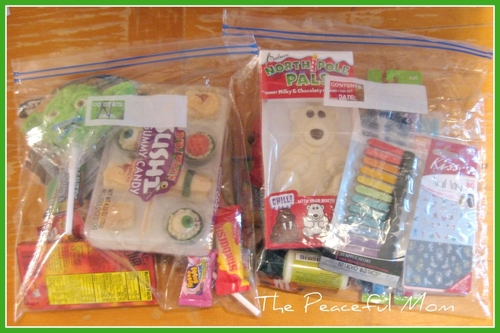 Prep My Stocking Stuffers Bags
One of our family's favorite traditions is opening stocking gifts on Christmas morning. I like to purchase little gifts that I think the children will enjoy throughout the year so I have a plastic zipper bag labeled with each child's initials which I store in an undisclosed location (in the event that anyone in my family is reading this!). I put the gifts in the bags and then I take a look at them the first of December to see what I might need to fill in.
The day after Christmas I take the bags and put them away in preparation for all of the goodies I will find in the coming year.
Other After Christmas Organization Ideas
Give away/discard any ornaments or decorations you didn't use this year.
Make a note of gift ideas for next year.
Purchase holiday clearance items for next year.
If you will take a few minutes this week to prepare for next Christmas you will have a much more enjoyable December in the coming year!
How do you stay organized for the holiday season? Share your ideas so we can all benefit!
Leave a comment and let us know. 🙂