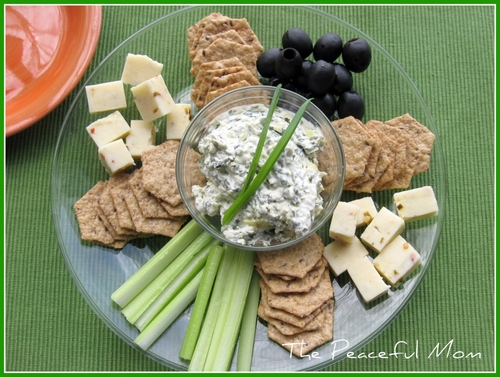 Our Gluten Free Appetizer Platter 
Take a look at our Simple Gluten Free Weekly Menu. You can check out our family's $100 Budget Weekly Menu here. These are the adjustments we make for my daughter with a wheat allergy: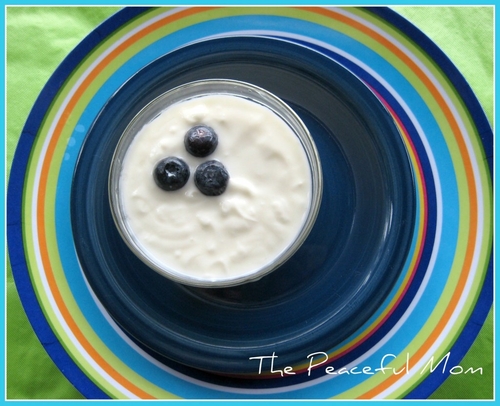 BREAKFAST
Yogurt with blueberries
Chex Cinnamon Cereal with milk x2
Udi's Cinnamon rolls (see our review here) and bacon
Oatmeal with cinnamon and raisins (Bob's Red Mill Gluten Free Whole Grain Rolled Oats)
Scrambled eggs, toast
Udi's Gluten Free Bagel with cream cheese
LUNCH
Peach Strawberry Smoothie, popcorn
Quesadillas (corn tortillas), refried beans
Nachos, green pepper slices
PBJ (Udi's GF bread), canned fruit
Leftover ham, steamed green beans
Turkey sandwich, pickles
Corn chips with melted cheese, cucumber slices
DINNER
Winter Picnic at a local park (sandwiches, chips, ice cream at a local shop)
Christmas Eve Buffet at a Friend's home
Christmas Dinner (click here to see our menu)
Leftovers 

Pork Chops, mashed potatoes, steamed green beans
London Broil, Easy Sweet Potato Fries
Baked Potatoes with broccoli and bacon
You May Also Enjoy: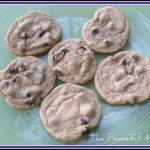 For more menu ideas, check out OrgJunkie Menu Plan Mondays.