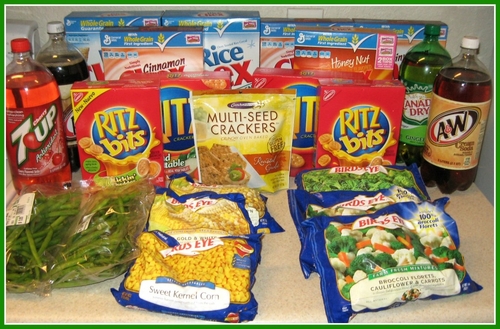 Fun Friday Shopping Totals: See how I feed my family of six (including 3 teens!) for around $400/month. See our $100 Budget Weekly Menu here.
__________________________________________________________________________________________
Join me on Twitter or Facebook for instant updates or subscribe to my FREE e-newsletter to get posts right in your inbox!
__________________________________________________________________________________________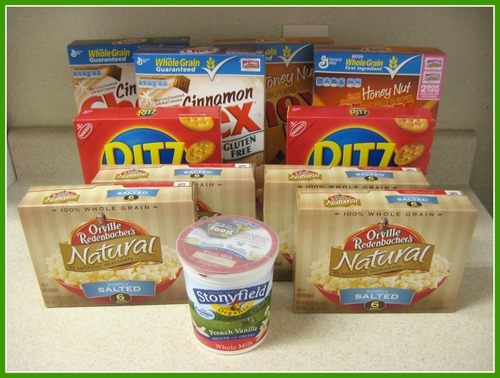 PUBLIX Trip #1-Spent $22.64 for $49.68 worth of groceries.
I took my receipt for the Ritz Crackers in with the new Buy 2, Get 2 FREE coupon and they gave me $3.89 back in cash. Love Publix customer service! 🙂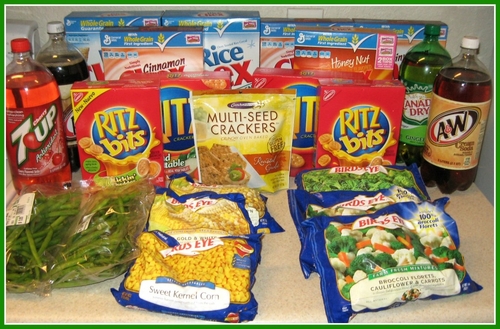 Publix Trip #2–Spent $22.56 for $69.79 worth of groceries!
Love those Publix coupons (All The Trimmings Booklet):
Buy (3) 7 Up brand drinks (on sale for $1.00)
Get One Free; $.55/1 Birds Eye (on sale BOGO)
$1.00/1 Welch's Sparkling Grape Juice
The Chex Cereal was BOGO and I had the $1.50/2 coupons here so they were $1.00 a box!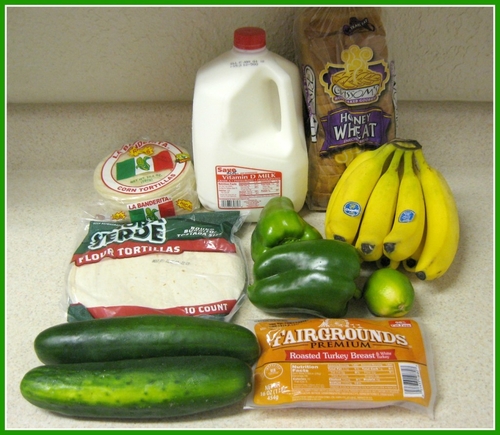 SAVE A LOT–Spent $14.15.

WALMART–Spent $69.45.
Weekly Total: $ 128.80
Monthly Total: $ 421.04 including Christmas Dinner!
($100/week budget for six people)

You May Also Enjoy: