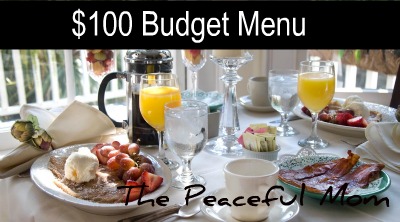 Here's our $100 Budget Weekly Menu (for six people including three teens and a ten year old who eats like one!).
You can see my shopping for this week here. Print your own menu planner form here.
*Food purchased in previous weeks in the $100 Budget and in the pantry, fridge or freezer.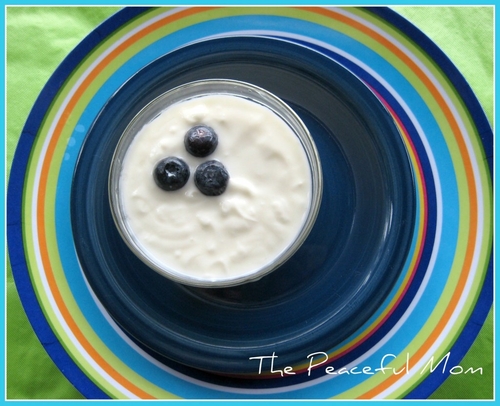 BREAKFAST
Yogurt with blueberries
Cereal with milk x2
Christmas Breakfast: Cinnamon rolls and bacon
Oatmeal*
Scrambled eggs*, toast
Bagels with cream cheese*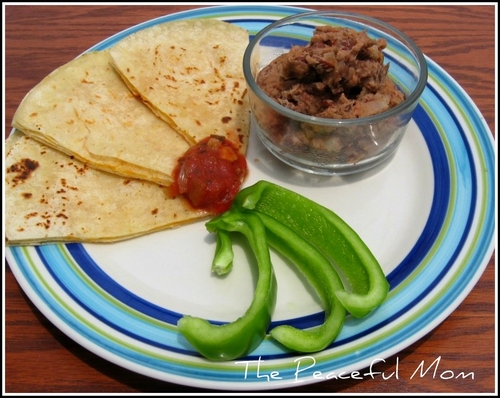 LUNCH
Quesadillas *, refried beans*
Nachos
Smoothie*, popcorn
PBJ*, canned fruit* x2
Turkey sandwich, pickles*
Corn chips with melted cheese, cucumber slices
DINNER

Winter Picnic at a local park (sandwiches, chips, ice cream at a local shop)
Christmas Eve Buffet at a friend's home
Christmas Dinner (click here to see our menu)
Leftovers 🙂
Pork Chops*, mashed potatoes*, green beans*
London Broil*, Easy Sweet Potato Fries*
Baked Potatoes* with broccoli* and bacon*
You May Also Enjoy: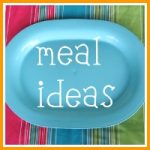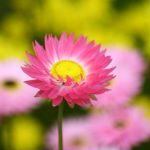 For more menu ideas, check out OrgJunkie Menu Plan Mondays.