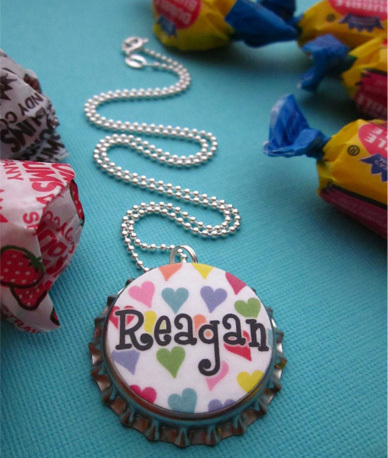 Mamasource has a new offer for these cute bottle cap pendants. Pay $13 for $30 worth of merchandise at Prissy Pop Tops.
Pendants start at $6.50 and chains are $6.50, so I was able to get 2 pendants and 2 chains INCLUDING shipping with my $30 voucher.
Click here to get this deal!