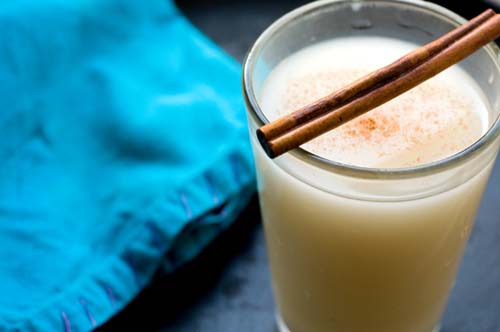 While visiting San Diego a couple of years ago I discovered Horchata, a yummy traditional beverage available in many Mexican restaurants.
I decided I would learn how to make it. I later found out it was my special man's absolute favorite drink from his childhood (the way to a latino's heart is truely through his tummy!), so I perfected this recipe.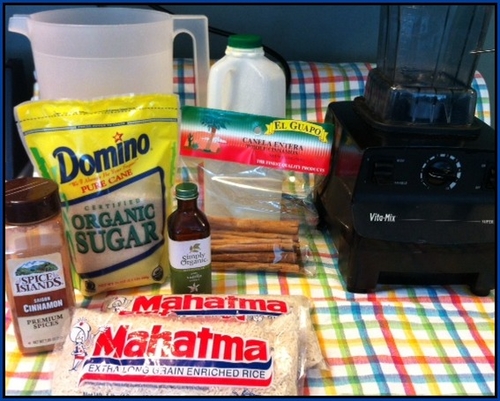 Mexican Horchata  (Makes about a gallon)
10 Cups Water
2 Cups White Rice
3-5 Cinnamon Sticks 1 1/2 Cup Milk 1 1/3 Cup White Sugar 1 Tablespoon Vanilla Extract 1 1/2 Tablespoon Ground Cinnamon  
First you are going to put the (uncooked) rice and water into a blender and blend them for about a minute or until the rice just begins to break up. I have to do this a little at a time because my blender wouldn't fit it all in one go.
Then pour the rice/water mixture into a large pitcher and add the cinnamon sticks. Let this sit overnight (if you're in a hurry at least 3-5 hours) on the counter or in the fridge stirring occasionally.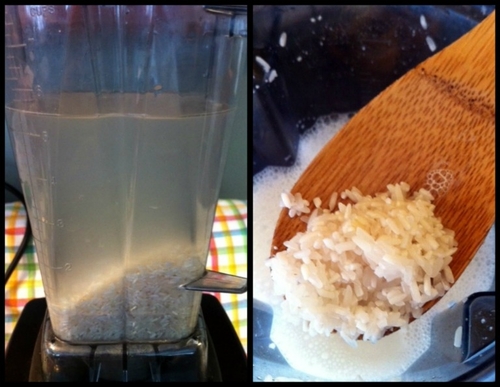 After the mixture is done, you will strain the rice and cinnamon sticks out and discard them and return your rice water to your pitcher.
In a saucepan, on medium-low heat, stir together the remaining ingredients. Make sure to just simmer the mixture until the sugar dissolves; a whisk is useful to get the cinnamon to mix in.
Pour the saucepan mixture in the pitcher of ricewater and stir together. Chill and serve over ice!
______________________________________________________________________________________________________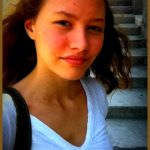 Posted by Kendra