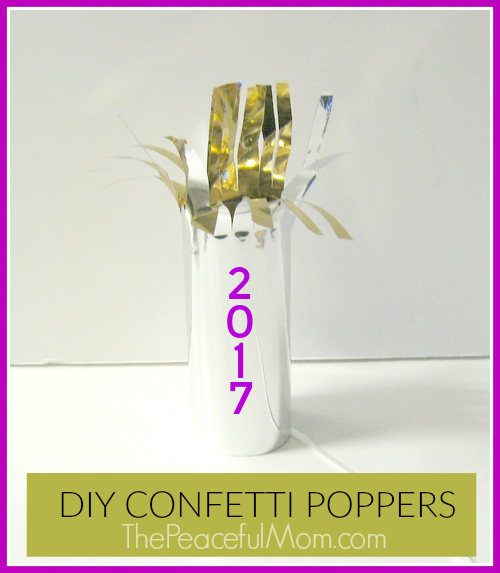 New Year's Eve is a fun, festive event in our family and I am always looking for ways to making it more of a celebration. These DIY New Year's Eve Confetti Poppers are a great way for little ones to celebrate, and they can even help decorate the poppers.
Materials 
(1) six inch long cardboard tube for each popper
(1) rubber band for each popper
clear tape
string or ribbon
tissue paper squares (3 x 3 inches)
metallic wrapping paper
confetti (purchase or make your own with a hole punch and some colored paper)
scissors
Instructions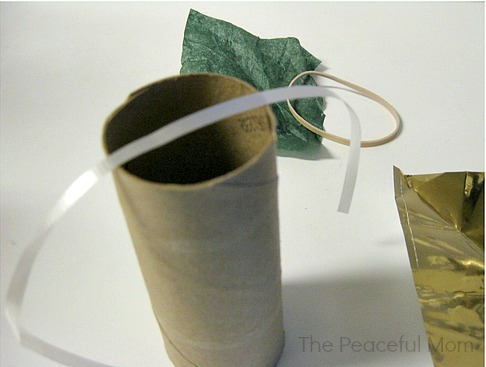 Place a 6-7 inch piece of string or ribbon over one end of the cardboard tube so that most of the ribbon is on one side.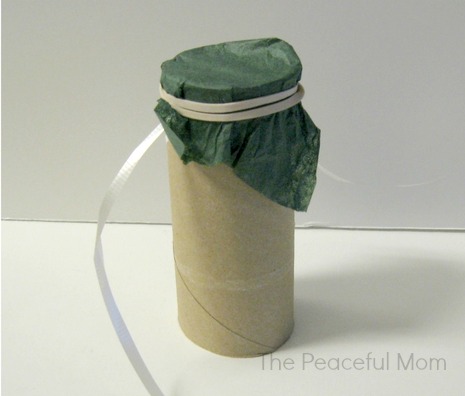 Place a tissue paper square over the ribbon and secure it with a rubber band. (It is easier to use a smaller rubber band so you don't have to double it.)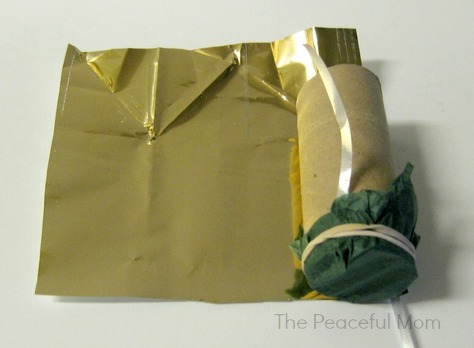 Wrap the cardboard tube in the metallic wrapping paper leaving about 3 inches of paper above the top of the roll and being careful to leave the string hanging out of the bottom of the tube.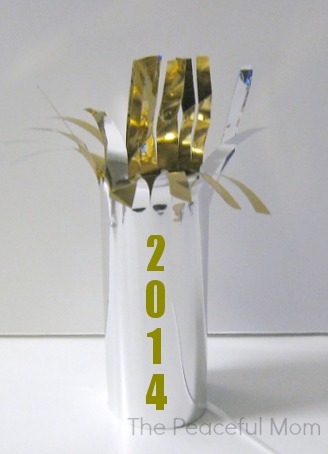 Use the scissors to cut the excess paper at the top into strips. Add confetti to the tube (and candy if you'd like!) and stuff another square of tissue paper on top. You can also add some stickers to the outside with the year.
When it's time to pop the poppers, have your child hold the tube upright with the fringe on top and pull vigorously on the ribbon. The ribbon will pull the tissue paper off and the confetti will fall out. (Be prepared to sweep 🙂 ) My husband says that adding pyrotechnics will make it more exciting, but then it wouldn't be child-friendly, would it?
You May Also Enjoy: