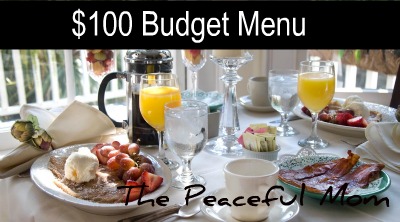 Here's our $100 Budget Weekly Menu (for six people including three teens). We have a busy week so I have planned super easy meals!
Print your own menu planner form here.
*Food purchased in previous weeks in the $100 Budget and in the pantry, fridge or freezer.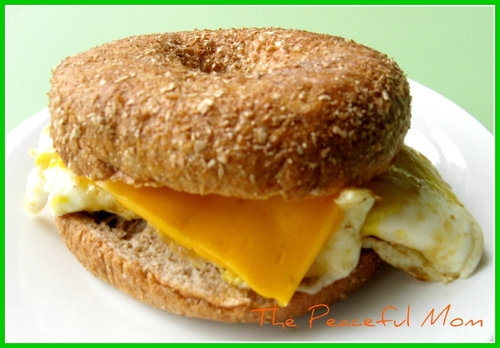 BREAKFAST
Egg and Cheese Bagel
Cereal with milk x2
Scrambled eggs, toast
Cheese toast, apple sauce
Oatmeal
Banana Berry Smoothie*, popcorn*
Turkey Rollup (turkey slice, fresh spinach leaf and cream cheese), Broccoli Slaw Salad* (without tomatoes)
Nachos, orange slices*
PBJ*, tortilla chips
Quesadillas *, canned peaches
Turkey sandwich, pickles*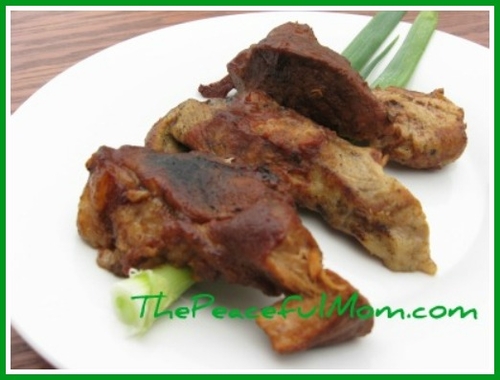 DINNER
Crock Pot Country Style Ribs*, baked beans
BBQ Chicken Nachos* (chicken from freezer), steamed broccoli and cauliflower*
Hot Dogs, baked beans
Chicken Enchiladas, rice
Pizza (order from local restaurant for $4.99)
Dinner with Friends
Eating Out (after a field trip we have planned)
You May Also Enjoy: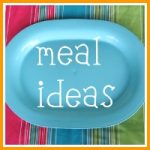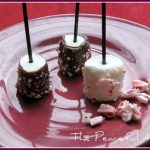 For more menu ideas, check out OrgJunkie Menu Plan Mondays.