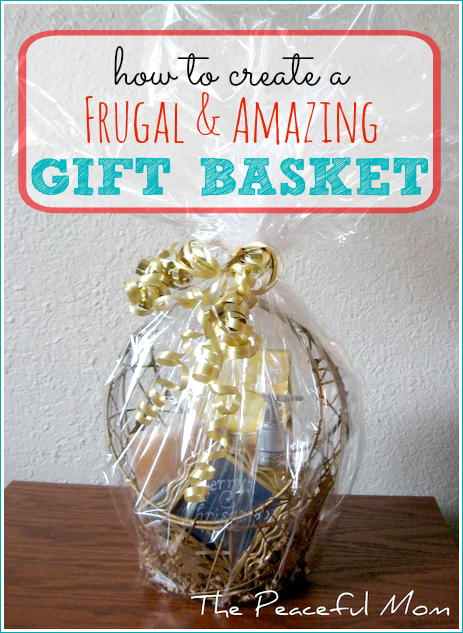 I made a fun little gift basket today with a combination of clearance and thrift store items, so I thought I would share with you how I put it together.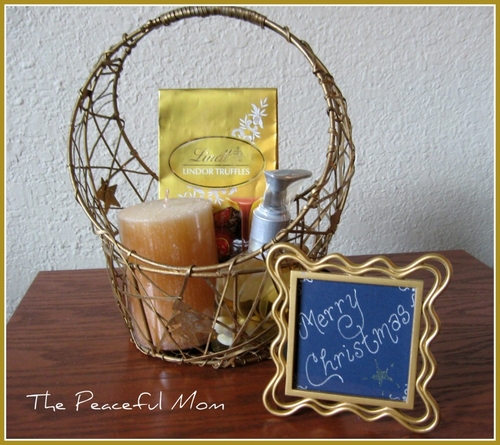 I found the gold toned basket at the thrift store and knew it would make a great gift. When I saw the gold picture frame one aisle over, I had the idea of using it as the gift tag. I cut navy blue scrapbook paper to fit the frame and used a silver glitter pen to write "Merry Christmas."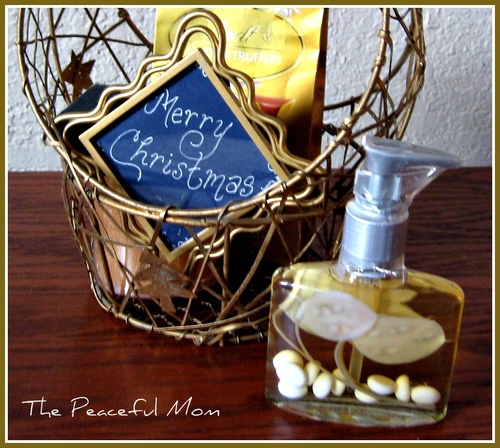 I found this great decorative hand soap at a discount store and remembered that I had a pillar candle at home with similar coloring, so I decided to make a "pampering" basket.
I wanted all of the items to have the common element of the gold tones, so I purchased Lindor Truffles in a gold bag.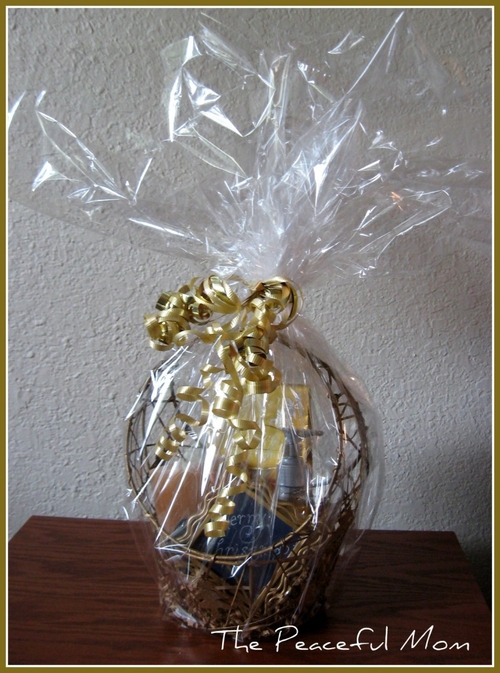 I added some paper shreds to the bottom of the basket, covered it with clear cellophane (purchase by the roll at Walmart) and tied it up with some pretty gold ribbons.
It looks expensive but the entire basket was less than $10!
If you'd like to make your own gift baskets, here are some guidelines to follow:
Start with a Great Base
Find unique baskets or other containers at thrift or discount stores. (I usually try to spend $2 or less on the container.)
Think in Odd Numbers
Use an odd number of items in the basket as odd number arrangements are more visually pleasing.
Create a theme
The items in your basket should go together in some way: Pancake breakfast items in a mixing bowl; bubble bath and candles for a bath basket; nail polish, emery boards and toe separators for a manicure/pedicure set, etc.
Use a Unifying Color Scheme
Tie the items together with a common color, but use no more than three colors total or three tones of the same color.
Vary the Sizes
Use items with differing heights to provide visual interest.
Do you have any other ideas for great gift baskets? Share a comment. 🙂