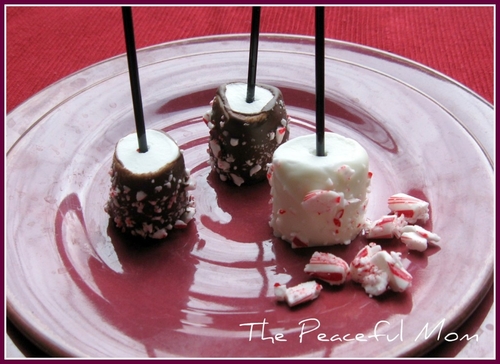 Super easy and budget-friendly gift idea: Hot Cocoa Stirrers!
Just place a plastic coffee stirrer (or straw cut to size) in the center of a marshmallow, dip it in white or milk chocolate (we used almond bark) and roll it in crushed peppermint.
Allow the chocolate to set and then package the stirrers in a cute gift basket with chocolate covered pretzels or other baked goods. (Thanks to Rose at Adventures in Saving for the original idea!)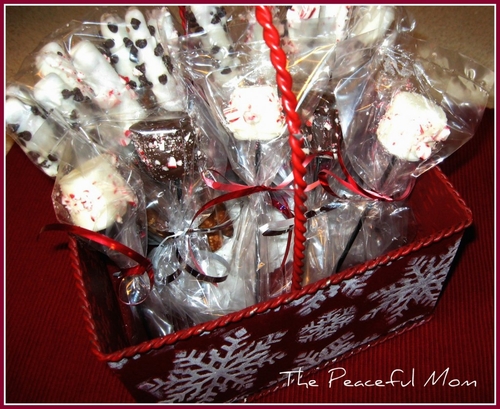 You can even add a jar of homemade (or store bought) hot cocoa mix and a candy cane.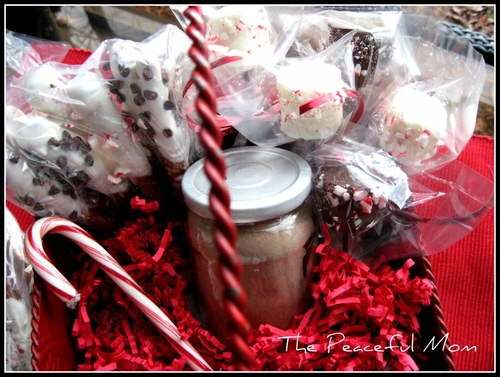 For more Stress Free Christmas ideas, check out
The Peaceful Mom Holiday Page!
I'm linking up to Gluten-Free Wednesdays.