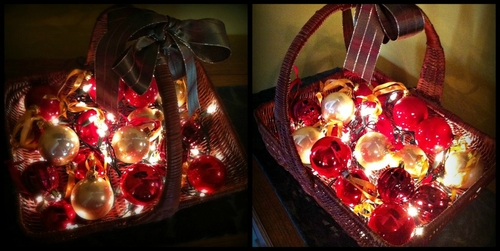 When you are Decking the Halls this Christmas Season. Here's an idea for those ball ornaments that don't really match your tree or some cheap ones from Wal-Mart.
Pile them in a basket or box with a strand of lights and you have an easy, cute holiday decoration. Get ornaments that are shiny or reflective so you get the full effect of the lights. Also, remember to use unbreakable ornaments and keep your light cords away from small children and animals!
Original idea found Here.
________________________________________________________________________________________________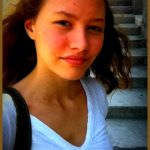 Posted by Kendra