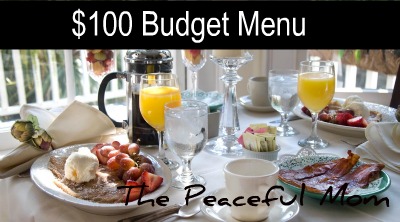 Here's our $100 Budget Weekly Menu (for six people including three teen). You'll see a couple of repeats from last week because we ended up eating out one night last week (to celebrate our daughter's birthday) and we had leftovers another night.
Print your own menu planner form here.
*Food purchased in previous weeks in the $100 Budget and in the pantry, fridge or freezer.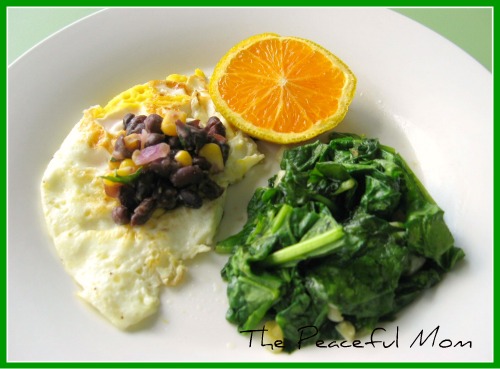 BREAKFAST
Fried eggs with spinach*, tangerine slices*
Cereal with milk x2
Cheese toast
Oatmeal with raisins
Waffles*
Bagels with cream cheese*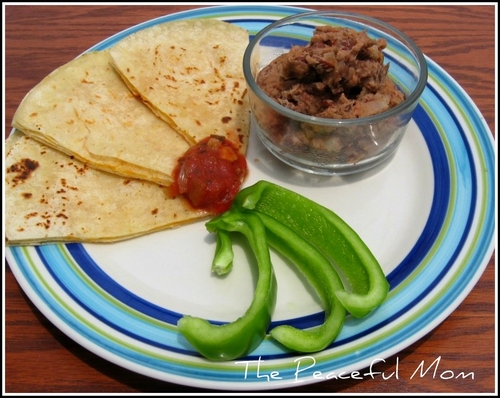 LUNCH
Quesadillas, refried beans*
PBJ* x2, pretzels*
Turkey sandwich, pickles*
Nachos
Grilled cheese, canned soup*
Leftovers
Chicken Enchiladas, steamed green beans*
Baked Potato*, broccoli* and bacon
Steak* and Peppers, Rice*
Pasta with sauce, steamed broccoli and cauliflower
Pork chops, Sweet Potato Fries
Dinner with friends


You May Also Enjoy: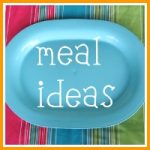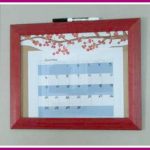 For more menu ideas, check out OrgJunkie Menu Plan Mondays.