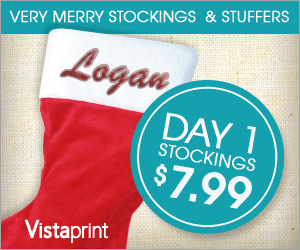 Vistaprint has a new Christmas offer: Stockings and Stuffers. Over the next five days they will offer a different deal each day and today's offer is embroidered stockings with 7 day shipping for $7.99 each.
This offer is valid today only, so order now if you are interested.
Click here to order (and remember to decline other offers to avoid extra charges on your order.).