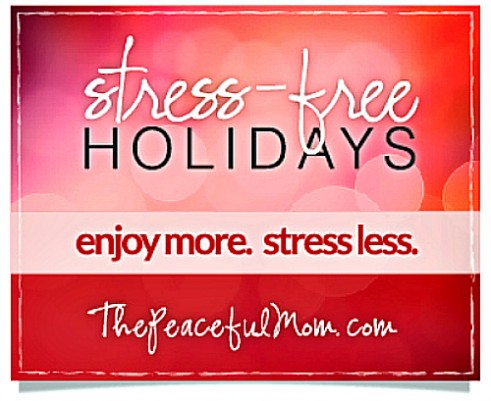 Stress Free Christmas: Easy Meal Planning
With all of the craziness of the Christmas season, it's very easy to spend extra money on ordering take out because you're just too busy to think about meal planning.
Here are a few ideas to keep dinner on the table so you can avoid the drive-through.

Plan Ahead
The first step to Easy Meal Planning is actually to have a plan :). You can print meal planning forms here and then fill in your meals for the next two-three weeks. Keep the menu posted on the fridge so you can easily see it.
You can also print the blank monthly calendar pictured above here or print a monthly calendar here that you can edit if you prefer to see your meals posted in a calendar format.
You can also print a grocery list here to make sure you purchase all the ingredients for your meals ahead of time.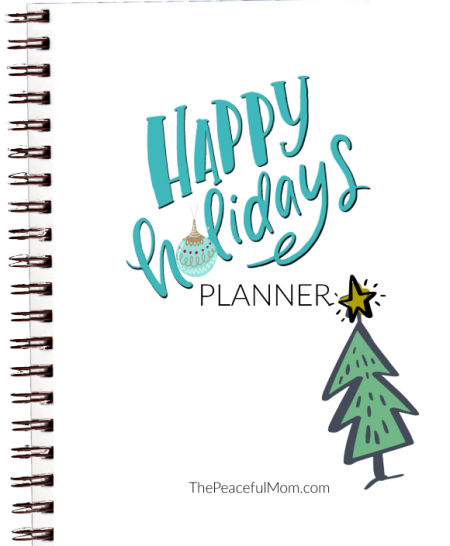 Join The Peaceful Mom Community HERE to get my Happy Holidays Planner with Thanksgiving and Christmas Meal Planners.
Use Bulk or Freezer Cooking
The basic idea of bulk cooking is to buy a large quantity of meat (or other food), pre-cook it and stick it in the freezer for easy meals.
GROUND BEEF PLAN
Brown ground beef with onion, salt and pepper and freeze it plastic zipper bags (watch my video here).
Meals:
Easy Pasta-Add pre-cooked beef to a jar of spaghetti sauce and heat on the stove for a few minutes. Serve this sauce over your favorite pasta with a side of bagged salad and garlic bread.
Tacos-Place pre-cooked ground beef in a skillet, add mexican seasoning (recipe here to make your own) and heat through. Serve with taco shells, shredded lettuce, diced tomato, shredded cheese, sour cream and salsa. Add some minute rice. You can also make taco bowls by serving Beantastic Taco Meat over corn chips with toppings like shredded cheese, lettuce, diced tomatoes and salsa.
Beef Enchiladas-Combine precooked beef with enchilada sauce, heat through. Place meat in the center of a flour tortilla (use corn to make this gluten free), roll up tortilla, top with more sauce and shredded cheese and bake at 350 degrees for 30 minutes. Serve with corn (frozen corn kernels are easy).
Chili- Add precooked ground beef, chili powder, canned tomatoes to the crockpot (recipe here). Cook on low for 6 hours. Enjoy with tortilla chips.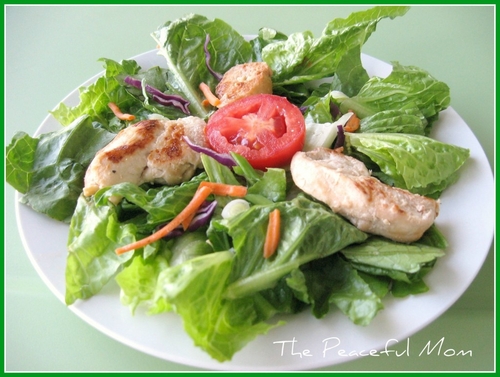 CHICKEN PLAN
Click here to read the details of my Chicken Easy Meal Plan here. I will be using a similar plan this week for the following meals:
Chicken Stir Fry– Cut chicken breasts into strips and marinate with Italian salad dressing. Saute stir fry vegetables in oil until almost tender. Push vegetables to the sides of pan and add chicken. Cook until done. Serve over rice.
Chicken and Black Bean Chili- (recipe here) Add precooked chicken (from the freezer) to the crockpot with canned tomatoes, black beans, corn and seasoning. Cook for 6 hours on low. Serve with corn chips.
Chicken Enchiladas–(recipe here) Combine 2 cups precooked chicken (from the freezer) with 1 1/2 cups salsa (we like black bean and corn salsa). Spoon chicken mixture into center of tortillas. Roll up and top with shredded cheese. Bake for 25-30 minutes at 350 degrees or until enchiladas start to brown. Serve with steamed green beans.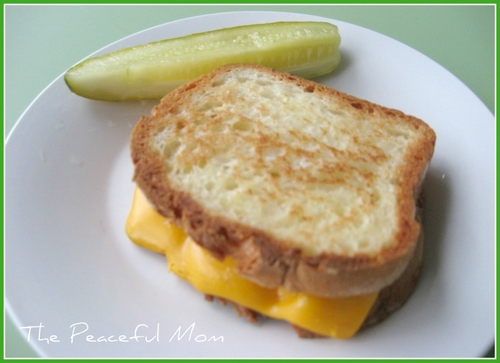 Plan Super Simple Meals
Another idea is to plan very simple meals that require little preparation. Here are a few examples to get you started:
Turkey Pepper Jack Grilled Cheese and canned soup
Cheese Quesadillas with refried beans, raw veggies and ranch dressing
Hot dogs and baked beans
Scrambled eggs and toast
Pizza bagels with baby carrots and ranch dressing
Waffles and sausage links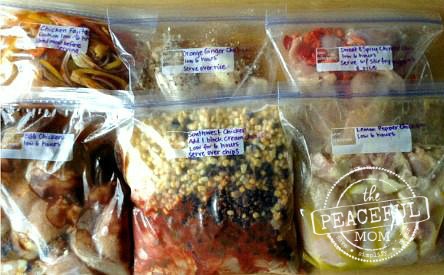 Purchase a Meal Plan
If the thought of planning your meals is new to you, or seems completely overwhelming, why not try a pre-made meal plan?
You can find lots of meal plans online, but I created my own based on simple, whole foods that my family actually likes to eat.
Click HERE to check out the Super Easy Meals Bundle!
What are your favorite ways to keep holiday meals simple? Leave a comment. 🙂
You May Also Enjoy: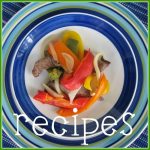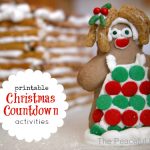 *affiliate links are included in this post