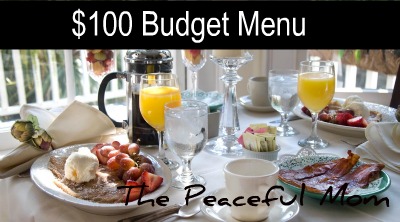 Here's our $100 Budget Weekly Menu (for six people including three teens and a ten year old who eats like one!).  Print your own menu planner form here.
*Food purchased in previous weeks in the $100 Budget and in the pantry, fridge or freezer.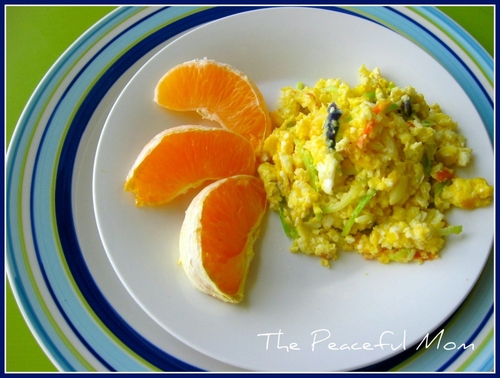 BREAKFAST
Veggie Breakfast Scramble* (eggs previously purchased)
Cereal with milk x2
Cheese toast
Oatmeal* with raisins*
Bagels with cream cheese*
Yogurt with blueberries
Grilled Cheese, leftover soup
Ham and cream cheese* rollups, raw veggies with ranch dressing*
Nachos
PBJ*, pretzels*
Quesadillas, refried beans
Turkey sandwich, pickles*
Leftovers
Chicken and Black Bean Chili, corn chips (black beans previously purchased)
Turkey Soup, grilled cheese
Brenda's Beef Stew* (beef previously purchased)
Baked Potato*, broccoli* and bacon
Steak* and Peppers, Rice*
Pork chops, Sweet Potato Fries
Dinner at a Restaurant (We were given free tickets to dinner show.)
You May Also Enjoy: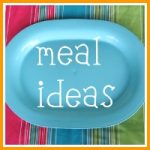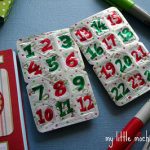 For more menu ideas, check out OrgJunkie Menu Plan Mondays.