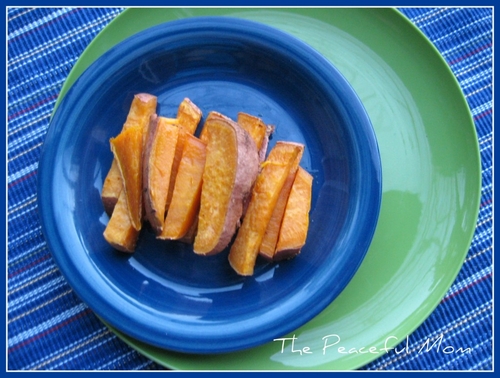 Easy Sweet Potato Fries Recipe! If you saw my grocery shopping post from two weeks ago then you saw the HUGE sweet potatoes I was able to get for 9 cents each. I finally used them last night to make these yummy sweet potato fries.
Easy Sweet Potato Fries
Ingredients
2 large sweet potatoes
1 cup extra virgin olive oil
Lawry's seasoning salt to taste (or plain salt if you prefer)
Directions
Preheat oven to 450 degrees and cover a large cookie sheet with foil. Cut potatoes into thick slices, then into strips for fries. (Be very careful as raw sweet potatoes are difficult to cut.) Toss potato slices in a bowl with olive oil.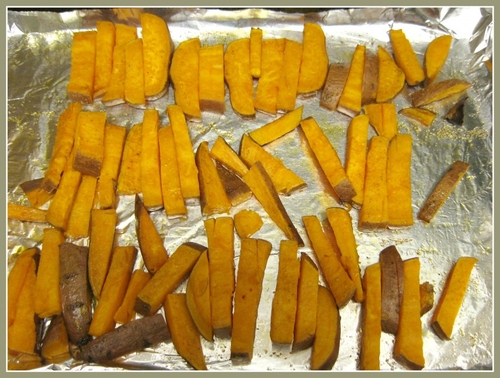 Place the fries on the cookie sheet and sprinkle with salt. Cook for 10 minutes then turn fries over (easiest to use a spatula or long metal tongs for this). Cook for an additional 10-15 minutes or until cooked through. You can cook longer to brown them.
I'm linking up at Tasty Tuesdays and Gluten Free Wednesdays!
You May Also Enjoy: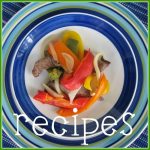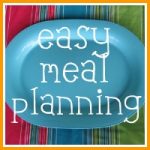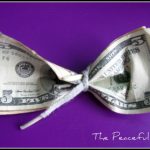 Find more gluten free recipes at The Gluten Free Homemaker.