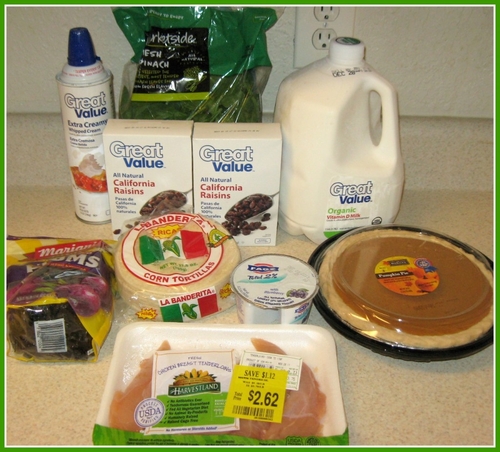 $100 Weekly Grocery Budget Update: If you read my Friday Shopping Totals then you know that we were given a condo in the Disney area last week. I still have the groceries that I purchased before the trip came up, but had to pick up a few items like milk.
I also found the discounted organic chicken tenders, as well as a discounted pumpkin pie which I purchased to sooth my guilty conscience (I ate the last piece of pie from Thanksgiving rather than saving it for my husband. 🙂 ).
This brings our monthly grocery total for November to $442.68, or $42.68 over budget. Hopefully December will be better!