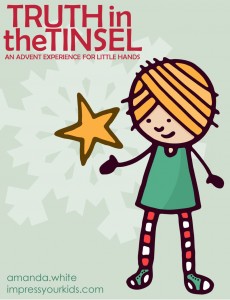 (Please Note: *Affiliate links are included in this post. Read our disclosure policy here for more information.)
I just found this e-book this morning and had to share it with you: Truth in the Tinsel. I highly recommend it for those of you who want to keep Christ as the center of Christmas, and have a little fun at the same time!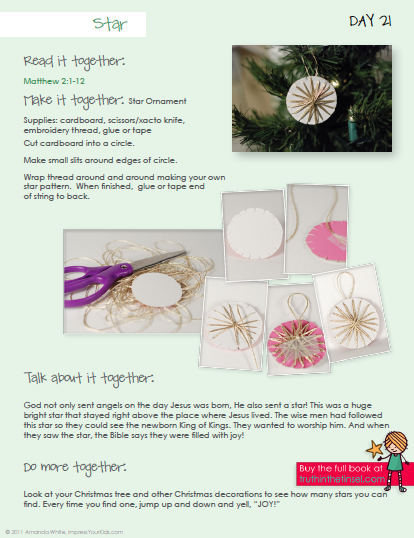 The e-book contains 24 days of Bible readings with corresponding easy crafts using basic items like construction paper, fabric scraps, pipe cleaners, glitter, etc.. Each day also has follow-up activities to complete with your children. The directions are simple, the photographs are professional and the author even gives you alternatives if you are too busy to complete all the activities.
Truth in the Tinsel is geared toward those families with preschoolers and young elementary aged children, but I'm going to do the Bible readings with all of my children and let my older ones do a more complicated version of the crafts.
Tap HERE to purchase and download.
You May Also Enjoy: