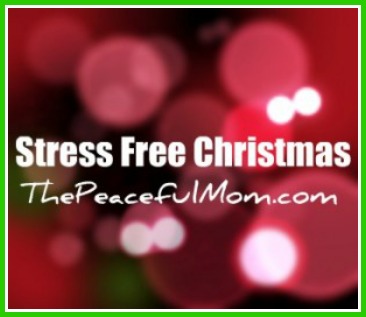 December 1st will be here before you know it! One of our family's favorite Christmas traditions is the advent calendar. We have used various types from the cardboard flap calendar to the felt pocket calendar with candy. The important issue is not what the calendar looks like, but the fact that you are enjoying fun time as a family, and if you're a Christian, keeping Christ in the center of it all.
If you're just thinking about an advent calendar for the first time or want to do something different this year, here are a few stress-free alternatives: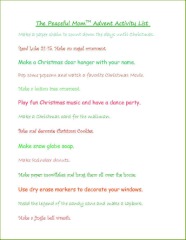 Print The Peaceful Mom The Peaceful Mom Advent Activities List.
Cut out the individual activities and choose one method:
1. Glue them onto construction paper strips to make an advent chain. Break one chain link each day and complete the activity.
2. Fold activity paper strips and place behind the flaps or in the pocket of a traditional advent calendar or write the activities behind the numbers of the printable below.
Click here for the Advent Activity Links Page for complete instructions for the activities.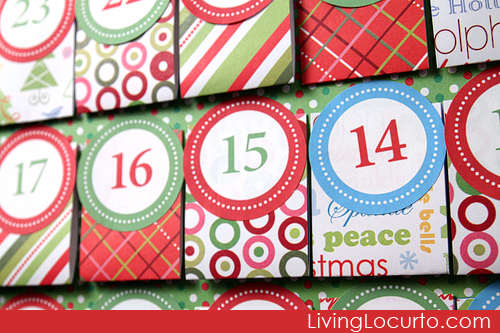 Download this FREE Printable Advent Calendar. I'm will be printing the numbers only and writing our activities from the Advent Activities List on the back.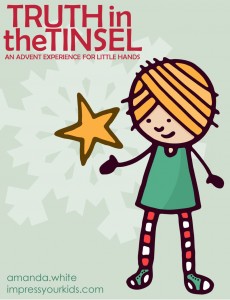 Download Truth in the Tinsel with  24 days of Scripture readings, easy ornament crafts. Read my review here.