New Gluten Free Coupons and Deals: Great coupons including $.85/1 Muir Glen Product, $.65/1 Florida Naturals Organic Agave Nectar and more!
(Please do not copy this entire list to another blog, but feel free to link back to ThePeacefulMom.com. Thanks!)
(Quick version without photos since I'm trying to catch up from vacation this week!)
$.40/1 Stevia in the Raw Product
$.65/1 Florida Naturals Organic Agave Product
$.55/1 Florida Naturals Organic Sugar Product 
$.75/1 bag or box of Crunchmaster Gluten Free Crackers
$1.00/1 Bakery on Main Product (Facebook–complete survey.)
$1.00/1 So Delicious Coconut Product Coupon
Still Available:
$1.00/1 Gluten Free Arrowhead Mills, DeBoles Pasta, Tropical Source, Gluten Free Café, Imagine Soup or DREAM products.
Buy One, Get One Sambazon Organic Juice, Smoothie or Energy Drink (Facebook)
$.75 Sokenbicha Unsweetened Tea (search in Beverages)
$.75/1 Lundberg Brown Rice Cous Cous 
$1.00 off any 4-Pack of Welch's Fruit Fizz 
$1.00/2 Imagine Foods (Click here to see GF varieties)
$1.00/1 Schar Product (Facebook–also don't forget to sign up for the FREE Schar club to print another $1.00 coupon.)
$1.00/1 SnikiddyProduct (register)
$.85/1 Bisquick Gluten Free Baking Mix 
$1.00/2 Del Monte Fruit Cup Snacks
$.40 off Diamond Crystal Sea Salt
$1.00/1 Alexia Foods (according to the Alexia website: "Our potato items are 'gluten free' with the exception of Alexia Potato Bites.".)
$1.00/1 Pom Product (We love to mix the Pomegranate Cherry Juice with Seltzer water for a refreshing drink.)
$.75/1 Truvia Natural Sweetener 
 $.40/1 Stevia in the Raw Sweetener 
$1.00/1 Glutino Genius Gluten Free Bread (Facebook coupon).
$1.00/1 Crunchmaster GF Crackers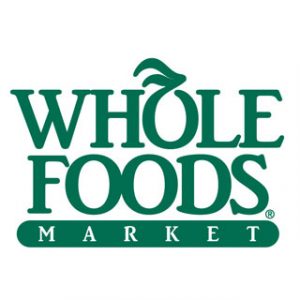 Still Available:
$.50/1 Annie's Organic Orchard Fruit Bites
$.55/1 Alexia Oven Fry Product (Most Alexia potato products are gluten free– plus see additional $1.00/1 coupon below!)
$1.00/1 Arrowhead Mills Product
$.55/1 San J Tamari Sauce (organic gluten free Tamari Soy Sauce)

The 5 pack of Heartland Gluten Free Spaghetti, 12-Ounce Bags is only $10.58 with Subscribe & Save–that's just $2.12 per package! (Cheaper than Walmart!).
*Please Note: This information is provided as a service, but is not intended as medical advice. Products which are certified "gluten-free" must be manufactured in a plant dedicated to allergy free production.  Some products are included in this list which are not labeled "gluten-free", but which will be acceptable for most people. As always, check labels for information which pertains to your personal situation.
You May Also Enjoy: