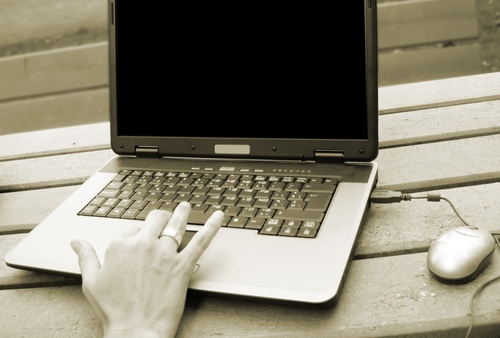 If you have a blog, want to have a blog or just wonder what all this blogging stuff is about, I have a really great offer for you: My friend Tanya at Blogelina is offering her four week Profitable Blogging For Beginners on-line course to my readers for FREE (a $100 value!)!

As an added bonus, when you take the course you will get one year of web hosting from GoDaddy for FREE. This alone is a $84 value!
I have personally taken the Profitable Blogging for Beginners course and even though I have been blogging for three years, I learned a lot of practical information that I was able to put into practice right away. I highly recommend this course.
In addition to the FREE course and FREE web hosting, everyone who signs up for the class will be entered into a drawing for FREE advertising on The Peaceful Mom for the month of December! (One winner will be chosen randomly from all entries received.)
If you would like to take advantage of the FREE advertising offer:
1. Click here to go to the Blogelina's registration page.
2. Scroll to the bottom of the page and enter your information.
3. Check your inbox for the confirmation email.
4. Confirm your registration.
5. Send an email to: Kimberlee @ ThePeacefulMom. com (remove spaces) with "Advertising Give Away" in the subject line, the name of your blog, the domain name ( ____.com) and the topics you cover. I will send a confirmation email within 48 hours.
If you would like to take the course only and are not interested in the FREE advertising, click here and follow steps 1-4 above.
Hurry, this offer ends November 23rd!