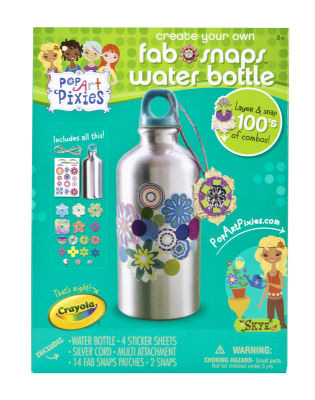 Have you seen these cute new Crayola Fab Snaps?
With the Water Bottle kit your child can decorate the bottle with stickers and then create a unique tag by layering the Fab Snaps. There are other kits available as well.
You can also print a coupon for $.50 off any Crayola Fab Snaps™ here!