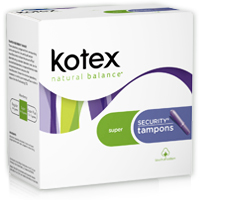 You may have recently seen advertising for a new product: Kotex Natural Balance Feminine Products. If you have purchased these products you need to be aware of a recall by the Kimberly Clark Company.
Some of the Kotex Natural Balance tampons were found to have bacterial contamination, although no cases of illness have been reported yet.
The recall affects 18- and 36-count packages of  Kotex Natural Balance Security Unscented Tampons (regular absorbency).
Click here to read more.
(Note: I am in no way affiliated with, nor do I endorse the Christian Science Monitor.)