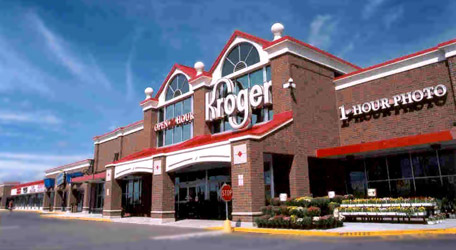 One of my favorite stores when we lived in the Atlanta area was Kroger. I could always find great prices on sale items and great discounts on gluten free and organic foods.
Starting Sunday Kroger has a great new holiday promotion: Nov. 20-Dec. 11, 2011 Kroger will offer quadruple fuel rewards points on most gift cards sold at its in-store kiosk. The rewards points can be redeemed for discounts of up to $0.10 on fuel at Shell stations and $1.00 at Kroger fuel centers.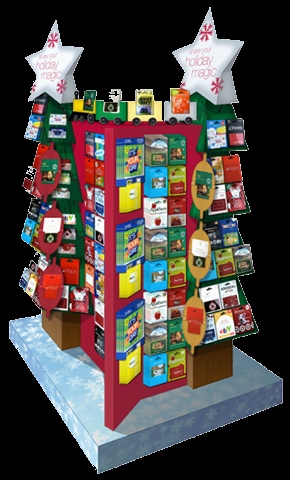 Kroger offers gift cards for retailers such as Macy's, JCPenney, Sears, Starbucks, iTunes, Lowes, Gap and Old Navy, Chili's and Best Buy, among many others and by purchasing your gift cards at Kroger you also save on fuel. You could even purchase gift cards for your own family to use as cash at various retailers in order to get the fuel rewards. (Some exclusions do apply, and the rewards offer may vary by market, so be sure to stop by your local store for more information.)
The more points you accrue, the greater the fuel rewards. For example, for every purchase of $50 in gift cards from Kroger's Gift Card Mall, customers will receive 200 fuel points. Those 200 points can be redeemed for $0.10 off per gallon at two different fill-ups at your local Shell station or $0.20 off per gallon at your local Kroger fuel center.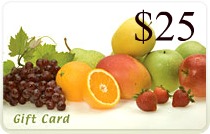 As a part of this great promotion Kroger is giving away a $25 Gift Card to one of my readers! Simply leave a comment on this post saying how you would use the gift card and you will be entered to win.
You can enter a second time by sharing the give away on your Facebook page or Blog and leaving a comment saying that you have done so. The winner will be chosen from the comments on this post only.
Contest ends midnight EST November 20th,2011. Winner will be chosen randomly using "And The Winner Is"  and will be announced Monday, November 21st. Gift card will be mailed directly from Kroger.
Don't forget about the Cash for Christmas Give Away ending this Thursday!
Note: Kroger graciously offered me a $25 Gift Card in exchange for this post. All opinions are 100% mine.