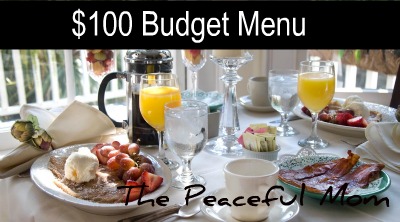 Here's our $100 Budget Weekly Menu (for six people including three teens!). Print your own menu planner form here. See my shopping for this week here.
*Food purchased in previous weeks in the $100 Budget and in the pantry, fridge or freezer.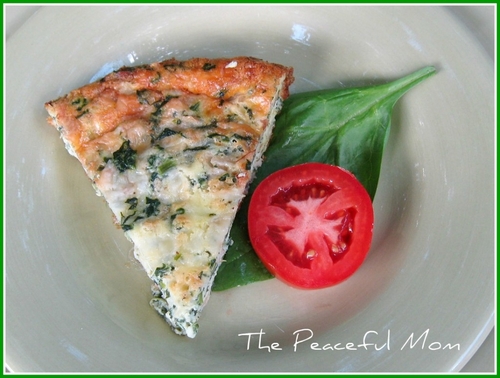 BREAKFAST
Cereal with milk* x2
Waffles*, sausage links* x2 (2 pkgs. in freezer)
Organic yogurt, banana slices
Grilled Cheese, pickles*
Nachos, avocado slices*
Turkey sandwich, pickles*
Banana Berry Smoothie* (berries previously purchased), popcorn*
PBJ*, plums
Quesadillas *, raw veggies* and ranch dressing
Apple Sandwiches* (apples and peanut butter previously purchased)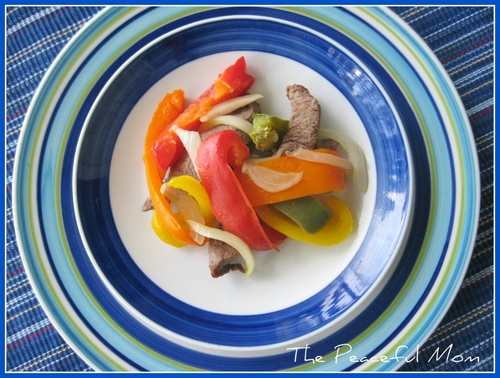 DINNER
Steak and Peppers, rice
Chicken and Black Bean Chili* (beans, corn, tomatoes previously purchased)
Brenda's Beef Stew* (beef and potatoes previously purchased)
Chicken Enchiladas, rice
Baked potatoes*, bacon* and broccoli with cheese
Beef Roast*, mashed potatoes*, steamed green beans
Dinner at a Friend's
You May Also Enjoy: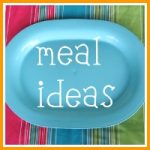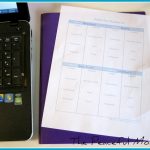 For more menu ideas, check out OrgJunkie Menu Plan Mondays.