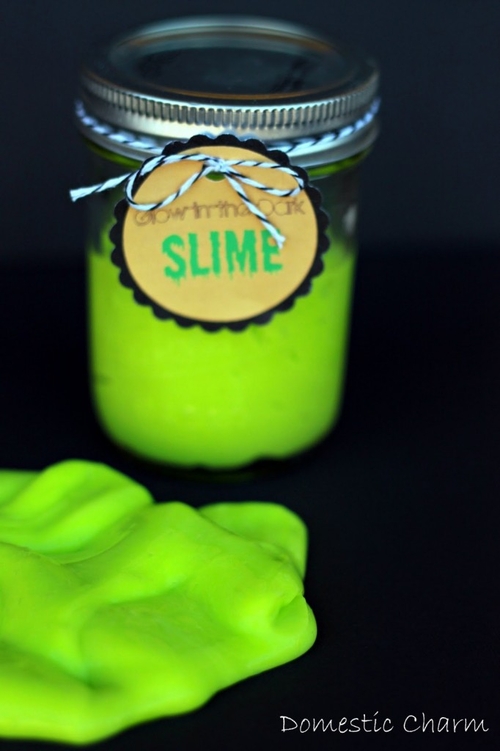 Katelyn from Domestic Charm made this
great Glow-in-the-Dark Slime.
Click here for ingredients and directions!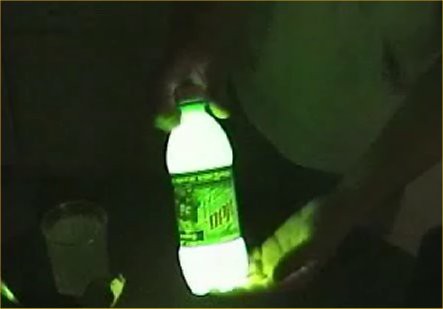 Maniac World has a video demonstrating how to make glow-in-the dark Mtn. Dew.
Update: According to a reader, this is a hoax. Sorry!
(Note: I do not recommend anything else on this site.)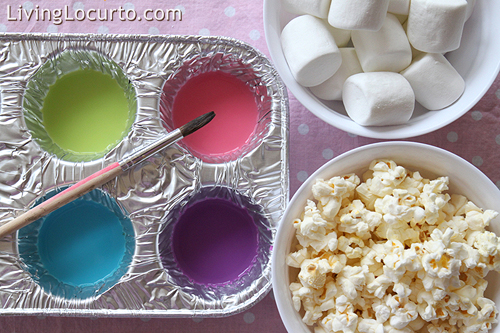 Amy from Living Locurto came up with this
great idea for Food Painting.
Mix milk and food coloring and use it to paint marshmallows and popcorn. How fun is that for little kids?