If you're like me and you hate throwing money in the trash with disposable cleaning products, you're going to love this: You can make washable "Swiffer" dusters!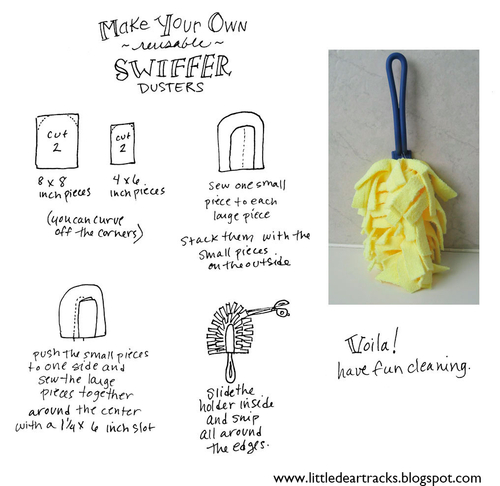 Click here for the directions to make your own washable "swiffer" dusters from microfiber cloth.  (Thanks Little Dear Tracks!)
You can order these Microfiber Cleaning Cloths from Amazon.
You May Also Enjoy: