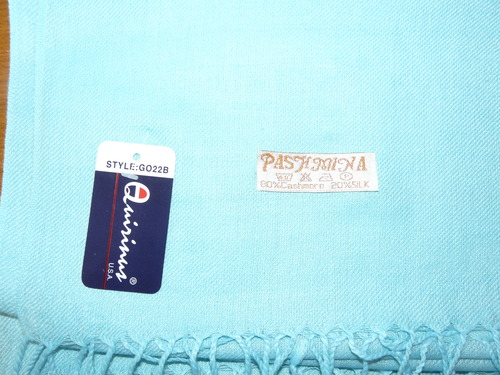 I posted about the Amazon.com Pashmina deal earlier today and have since learned from a reader that this deal may not be what is advertised.
One reviewer said that the scarves they received were made of acrylic, not pashmina and silk as it clearly states on the page. (There is even a photo of the tag showing 80% cashmere, 20% silk–see above).
I apologize if this deal does not turn out to be as advertised, but I trusted that the information supplied by Amazon was true and accurate. This is still a fairly good price for a scarf, if you are interested.