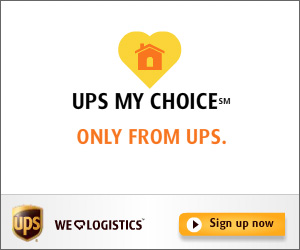 UPS has a new service available just in time for the upcoming holiday season.
Sign up for FREE with UPS My Choice and get delivery that fits your life! Get alerts before packages arrive, electronically authorize packages for drop-off, re-route to other locations and many other options. If you'll be sending any packages for Christmas, this might be a good idea. 🙂
Click here to sign up for FREE. 
*sponsored post