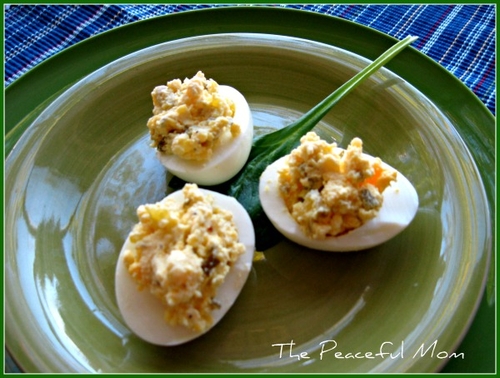 You may have seen my desperate Facebook plea for help with boiling eggs–a basic domestic skill that I have yet to master! It's no problem to cook them, but I could never peel the eggs without destroying the whites.
Today I managed to make boiled eggs that I peeled without a problem, so I was able to make these beautiful deviled eggs with my unscarred egg whites.
I was so excited that I had to take a photo for you. Thanks for all of your helpful suggestions!