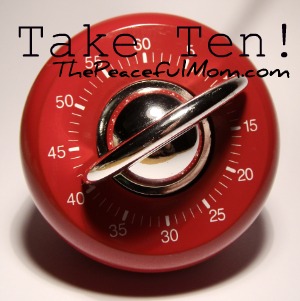 Take TenTM-Improve your life ten minutes at a time!  
The problem with "getting organized" is that organization is a journey rather than a destination. Just when you get everything nice and orderly, life happens.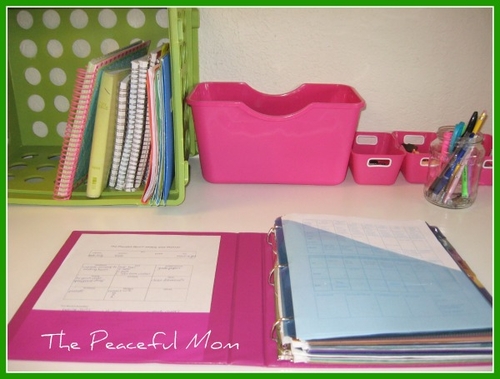 If you saw my Brain in a Binder Video, you know that I use a planning binder to keep track of all that's going on in my life. I usually keep my Weekly Planner out on my desk and leave the binder in my book crate. This enables me to stay focused on what needs to happen each day without having the entire binder taking up space.
Thoughout the week I put loose papers into the binder that I need to deal with later: bills go in the Finance pocket (I write the date they are due on the weekly planner); papers I need to fill out for the kids go in the To Do Pocket; magazine pages with recipes go in the Food Section.
Life happened the last couple of weeks and I have some items that have piled up.
This week I'll be spending ten minutes a day going through my Planning Binder to clean out and take care of any remaining items languishing there, and I'll be planning for the next couple of months.
Would you like to join me in a ten minute a day project this week?
If you don't use a planner, you could take ten minutes a day to organize another area of your life or to work on a project you have procrastinated on starting.
When you decide what your Take TenTM project will be, you can leave a comment on this post to let us know what you're planning–the more the merrier!
You May Also Like: