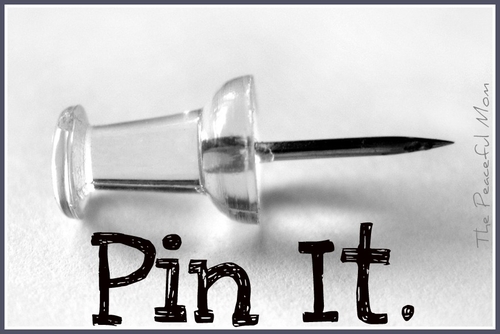 Have you joined Pinterest yet?
Pinterest is the virtual inspiration board website. Whatever you find on the web, you can pin to your boards*. Take a look at my finds for this week (click on each photo to see other items in that category):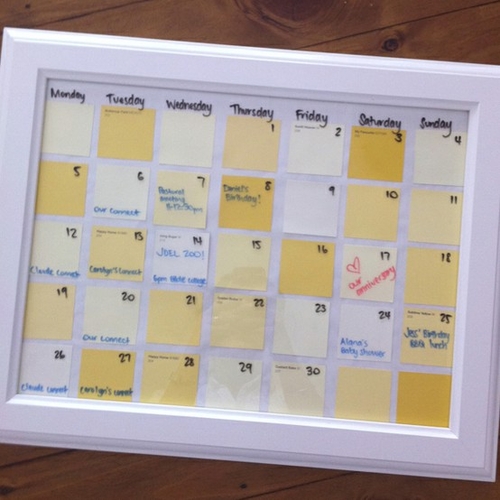 I've seen several versions of picture frames used as dry erase boards on Pinterest, but I like the idea of a monthly calendar the best. You could cut out paint chips like this one, or just print this FREE Monthly Calendar Printable and place it in a frame.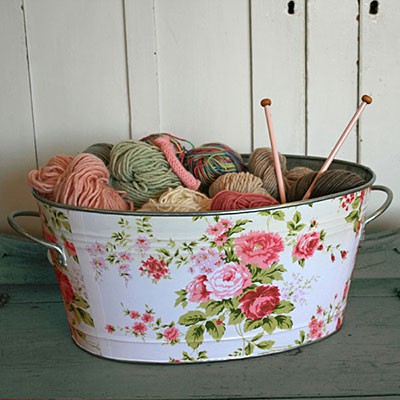 The directions are not included with this link, but it would be easy to paint a bucket or other metal container and mod podge fabric or designs cut from your favorite fabric onto the sides. This could be a great way to dress up cheap containers you find at the dollar store to use for Christmas gifts.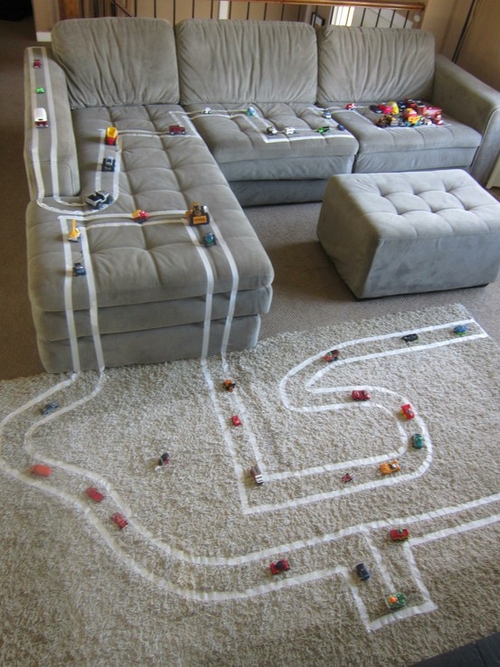 Unfortunately this photo does not have a link to the original post, but this is a great idea for keeping kids busy with Hot Wheels. I think purchasing several rolls of masking tape would be a great investment!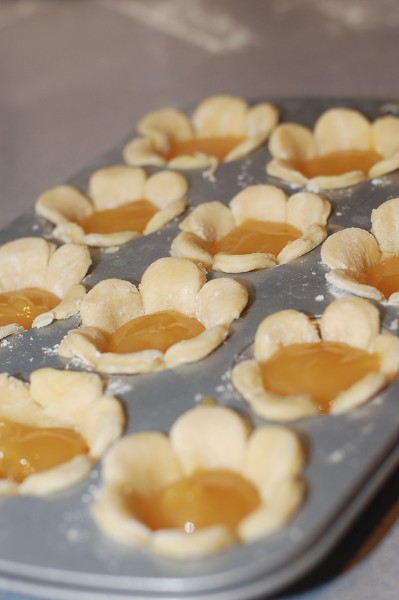 The original post is for lemon tartlets, but these would be great with pumpkin pie filling for Thanksgiving! You could put a little dollop of whipped cream on top and sprinkle with a dash or cinnamon or nutmeg for a beautiful presentation.
You can see all my boards here.
*Note: Be aware that not all images on this website are family friendly. As with other websites, do not let your children use this one unsupervised.
You May Also Enjoy: