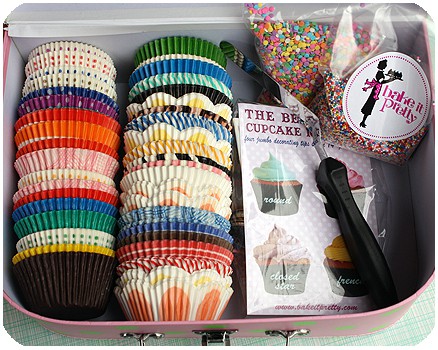 I found this photo on Pinterest originally from BakeItPretty.com.
The kit is no longer available, but I thought this was a pretty great gift idea for someone you know who is into baking.
Be on the lookout for sales on baking items coming up in November (like cake mixes) or use one of the 40% off coupons from Michaels to purchase the cupcake papers and sprinkles. You could add your own tags to make it fun.
You could possibly find a lunch box at the thrift store that you could spray paint too. I found a cute tin and an old wooden rolling pin this week, so I might just have to make one of these!
For more gift ideas, check out the Holiday Page!