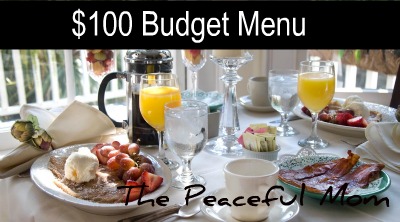 Here's our $100 Budget Weekly Menu (for six people including three teens): Extreme Budget Menu this week because we only had $46.00 for groceries (see this week's shopping here)!
Thankfully we have lots of eggs from the $1.00/dozen sale last week and lots of meat in the freezer. Print your own menu planner form here.
*denotes ingredients purchased in previous weeks with the $100 Budget and currently in the pantry, fridge or freezer.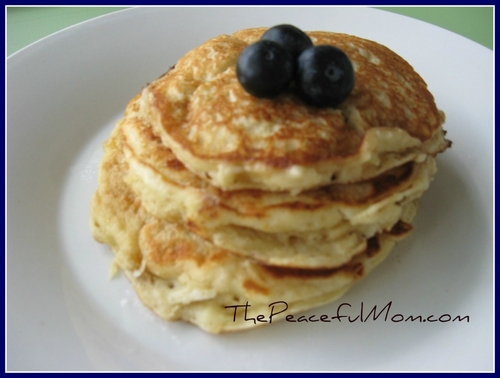 BREAKFAST
Bagels* x2
Oatmeal*
Fried Eggs*, toast*
Waffles, sausage links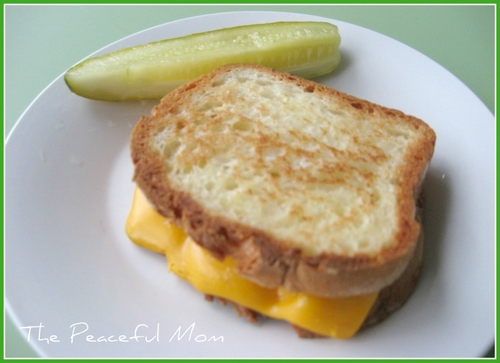 LUNCH
Soup*, grilled cheese sandwich
Turkey* Sandwiches, raw veggies* with ranch dressing
Nachos
Quesadillas (*tortillas)
PBJ*, canned fruit* x2
Leftovers
Chicken* Enchiladas, steamed green beans*
Beef Roast*, mashed potatoes*
Easy Beef and Veggie Soup, cornbread* (canned tomatoes from pantry)
Spicy Black Beans, rice
Shells with Sauce*, garden salad
BBQ Chicken*, baked beans*
Baked Potatoes*with bacon*, broccoli* and cheese, garden salad
You May Also Enjoy: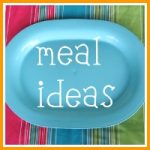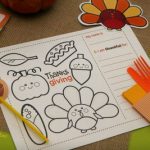 For more menu ideas, check out OrgJunkie Menu Plan Mondays.