Simple Gluten Free: Great Gluten Free Coupons and Deals including $1.00/1 Alexia Foods and 24 ounce bags of Bob's Red Mill Organic Brown Rice Flour for just $2.55 per bag.
(PLEASE: Do not copy this entire list to another blog, but feel free to link back to ThePeacefulMom.com. Thanks!)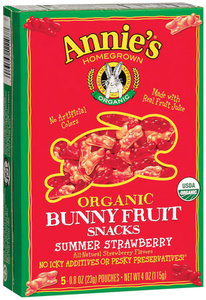 The pack of (4) 4-ounce boxes of Annie's Organic Bunny Fruit Snacks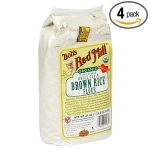 The 4 pack of 24 oz. packages of Bob's Red Mill Organic Brown Rice Flour is on sale for $11.99 which is 46% off! With Subscribe and Save you can bring the price down to $2.55 per bag.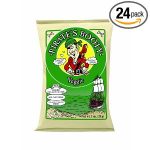 24 bags of Pirate's Booty Veggie (1-ounce bags)  are on sale for $23.40. Pay just $.83 per bag after Subscribe and Save.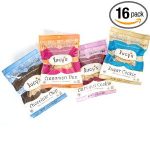 Lucy's Cookies Grab and Go Gluten Free Cookies  (Pack of 16-1.25 oz. bags)
 are just $.93 a bag after Subscribe and Save. Make sure to click the $1.00 coupon to get additional savings (must be logged in).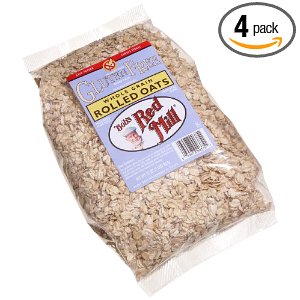 The (4) pack (32 ounce bags) of Bob's Red Mill Gluten Free Rolled Oats
Click here to see more October Gluten Free Deals on Amazon including Udi's GF granola, Think Thin Bars and Pamela's Baking Mix!
*Remember, you can earn points with Swagbucks and get $5.00 Amazon Gift Cards to lower your total even more!
Still Available:
$1.00/1 Crunch Master GF Crackers
$.75/1 Santa Cruz Organic Juice
$.55/1 San J Asian Cooking Sauce including Organic Gluten Free Tamari Soy Sauce
$.50/1 Think Thin Bar (check label for gf varieties)
$1.00/1 DeBole's Gluten Free Pasta
$1.00/3 Clif Builders or Mojo bars  (go here to see GF varieties)
$1.50/2 Gluten Free Cafe Soups
$1.50/2 Envirokidz Gluten Free Organic Bars or Cereal
$.55/1 San J Asian Cooking Sauce
Other Gluten Free Coupons Still Available: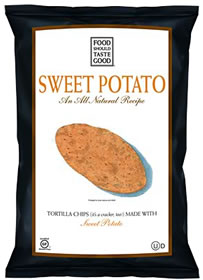 Food Should Taste Good  $1.00/1 coupon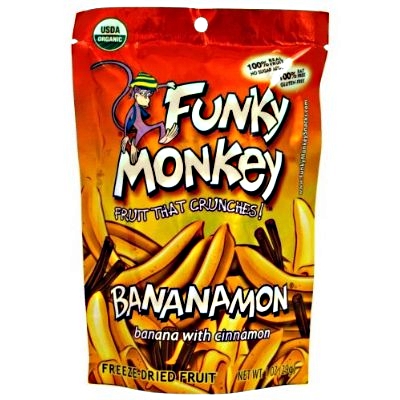 Click here to print a coupon for $75/1 Funky Monkey dried fruit snacks.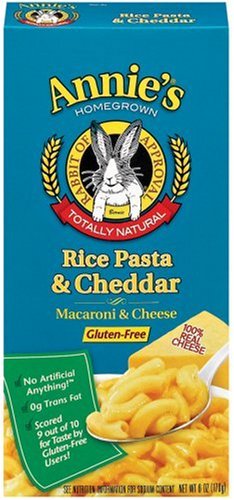 $1.00/1 Annie's Homegrown Item (gluten free Bunny Cookies, Rice Pasta and Cheddar and Fruit Snacks)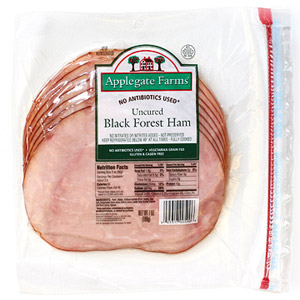 $.75/1 Apple Gate Farms Product (organic, gluten free deli meats)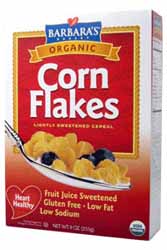 $1.00/1 Barbara's Bakery Product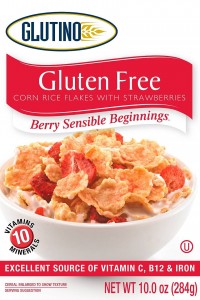 $1.00/1 Glutino Product (Facebook coupon–see our review of Glutino's GF Pizza here.)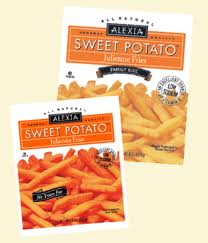 $1.00/1 Alexia Foods (according to the Alexia website: "Our potato items are 'gluten free' with the exception of Alexia Potato Bites.".)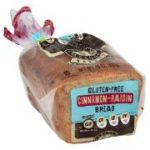 $1.00/1 French Meadow Organic Gluten Free Product. See a list of  products here.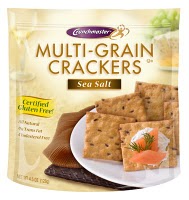 $1.00/1 Crunch Master Crackers box or bag (register for email updates). Read our review here.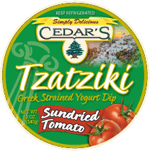 $.55/1 Cedar's Hommus (yes, they spell it that way!) or Greek Strained Yogurt Dip.
(I believe the hommus is gluten free but be sure to check the ingredients.)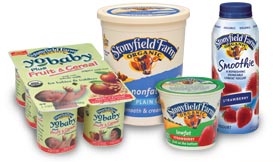 Stonyfield Organic Yogurt Coupons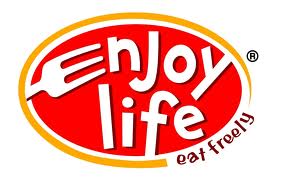 $.55/1 any Enjoy Life Product and $.75/1 Boom Choco Boom Bar (Facebook)




$1/1 Udi's Gluten Free Bread (our favorite!)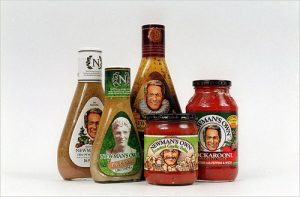 Newman's Own Coupons including $.50/1 Chocolate Bar (GF)
OTHER COUPONS:
(most require registration)
B1G1 Athenos Feta Cheese (Twitter Coupon)
$1.50/1 Bakery On Main Gluten Free Product
$1.00/1 Cascadian Farms Product (new registrants only-use for frozen fruit & veggies)
$1/1 Hain Celestial Gluten Free Product
$1.00/1 Muir Glen Product (we like the Fire Roasted Dice Tomatoes)
$1.50/1 Wholly Guacamole Organic coupon
*Please Note: This information is provided as a service, but is not intended as medical advice. Products which are certified "gluten-free" must be manufactured in a plant dedicated to allergy free production.  Some products are included in this list which are not labeled "gluten-free", but which will be acceptable for most people. As always, check labels for information which pertains to your personal situation.
You May Also Enjoy: