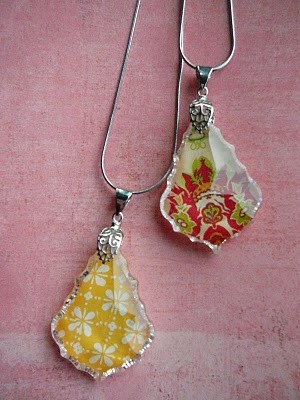 Another really great Christmas gift idea: DIY Crystal Pendants from Little Birdie Secrets.
You could give a set of these, give one on a silver chain or on a silk ribbon. The possibilities are almost limitless considering the variety of scrapbooking paper available these days.
If you decide to try it, let me know how it goes. I'm definitely considering this one!
For more gift ideas, check out the Holidays Page.