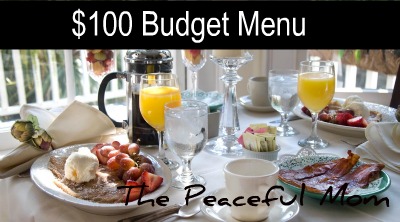 Here's our $100 Budget Weekly Menu (for six people including three teens!).  Print your own menu planner form here.
*Previously purchased and in the pantry, fridge or freezer.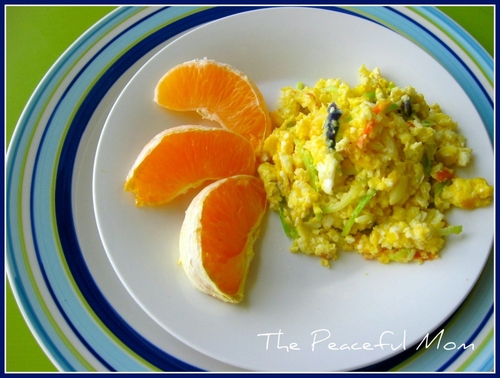 BREAKFAST
Veggie Breakfast Scramble, toast
Waffles*, sausage links
Egg and Cheese Bagel
Organic Yogurt, banana slices
Cereal x2
Bagel with peanut butter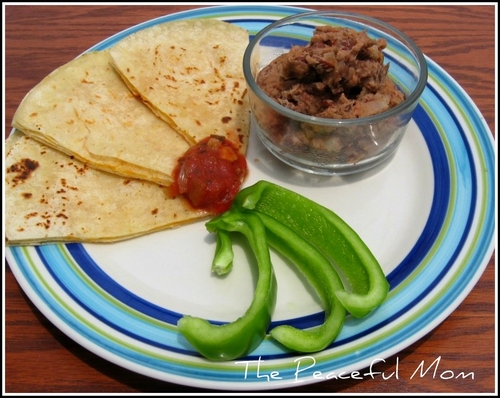 LUNCH
Quesadillas
Nachos with avocado slices
Turkey Sandwich, raw veggies and ranch dressing*
Homemade pizza bagels (cheese previously purchased) x2
PBJ, apple slices* (jelly previously purchased)
Leftovers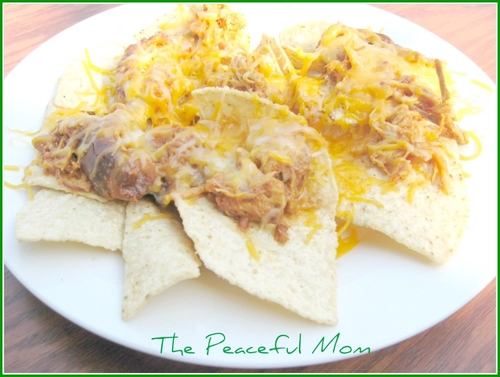 DINNER

BBQ Chicken Nachos, avocado slices
Baked Potato w/ bacon and broccoli, green salad
Crockpot Chili, tortilla chips (beans and chips previously purchased)
Roast*, mashed potatoes, steamed green beans
BBQ Chicken*, baked beans
Rotini w/ sauce, garlic bagels*, Romaine Salad
Chicken Stirfry, Rice

You May Also Enjoy: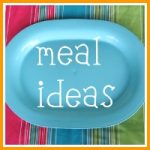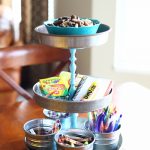 For more menu ideas, check out OrgJunkie Menu Plan Mondays.