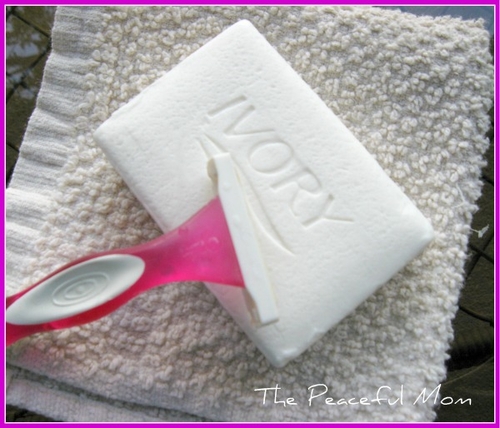 Save Money: I hesitated to post this because it's personal, but maybe it will help someone on a tight budget. One of the ways I save money on toiletries is shaving with bar soap rather than shaving cream.
I can purchase Ivory Soap for $.30 a bar or less depending on sales. In the shower, I just wet the bar of soap, apply the lather to my legs and shave. One bar lasts at least a month, usually two. Shaving cream costs around $1.79 per can or more and lasts around two months, so I am saving a minimum of $1.19.
Perhaps $1.19 doesn't seem important to you or you don't want to use soap instead of shaving cream. The idea is to look at every purchase you make and decide if you can do something cheaper. Saving money on the little things really adds up!
What is something unusual that you do to save money? Leave a comment so I won't feel so alone. 🙂
You May Also Enjoy: