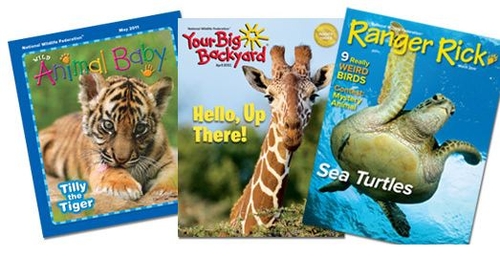 For a limited time Mamapedia has a subscription to Ranger Rick, Big Backyard, or Wild Animal Baby magazine for just $10.
Published by the National Wildlife Federation, each magazine is packed with articles, fun trivia, educational games, environmental information and amazing colorful photos. Ranger Rick is for ages 7-14, Big Back Yard is for ages 4-7 and Wild Animal Baby is for ages 2-4.
These would also make great gifts for young relatives or friends! Click here to order.