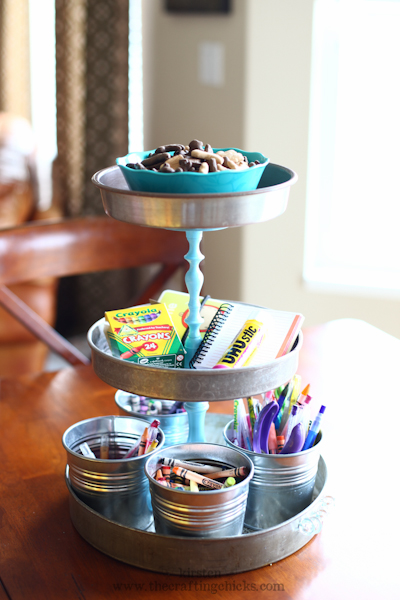 photo credit:The Crafting Chicks
I love this Pottery Barn knock-off from The Crafting Chicks. 
Just take three cake pans or other metal pans and attach two candlesticks (spray painted of course!) with glue. You can use the stand in place of a fruit bowl or for organizing stuff on your counter. Love it!
You May Also Enjoy: