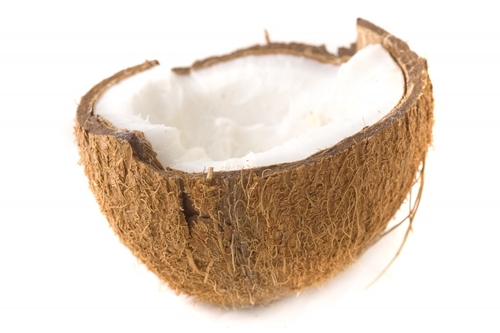 My "gluten-free" daughter has a problem with eczema and has difficulty finding lotions without chemicals or fragrance which irritate her skin. One thing that really helps is applying coconut oil to her skin after a shower.
We also use coconut oil to make stir fries and in some of our baking. When cooking with coconut oil, you smell the aroma but don't have a strong taste of coconut in your food.
Amazon has a great deal on Nutiva Coconut oil right now. You can buy (2) 15 oz. tubs of Nutiva Organic Extra Virgin Coconut Oil for $15.58 plus save 10% when you enter coupon code NUTIVOCT at checkout, making each tub only $7.00.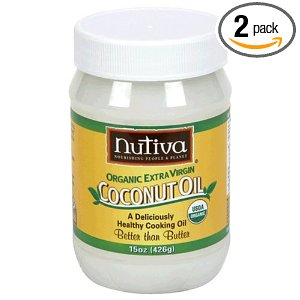 You can save an additional 15% by using Subscribe and Save (sign up to receive the product on a regular basis–you can cancel this service at any time, even if it's only a few days after you receive your first product shipment). If you use Subscribe and Save you will pay only $5.84 per tub.
As always, check your local prices to make sure this is a good deal for you. 🙂